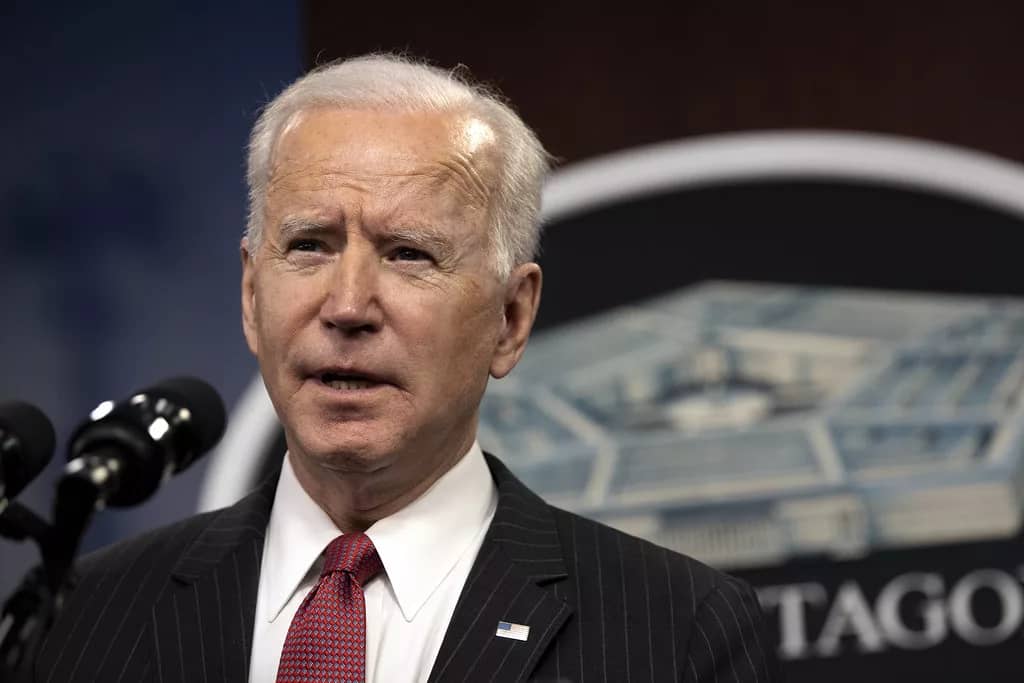 California's Woodside Progress in the fight against fentanyl and a restart of contact between Presidents Biden and Xi Jinping of China resulted from their multi-hour summit on Wednesday.
According to Biden, during a press conference on Wednesday, Xi committed to taking action to limit the availability of ingredients used to produce fentanyl. He added that China had also committed to setting up systems for better military command communication.
As a crucial component of preserving international stability and providing for the needs of the American people, "we're talking to our competitors, just talking and being blunt with one another so there's no misunderstanding," Biden informed reporters.
The agreements, according to Chinese official media, include the creation of a working group on cooperation in counternarcotics and the restoration of high-level military-to-military contact.
The leaders "agreed that each of us can pick up the phone, call directly, and we'll be heard immediately," according to Biden, who added that "in the months ahead," high-level diplomacy would continue, "including between President Xi and myself."
Later, in answer to a reporter's question, Biden reiterated his belief that Xi is a dictator, saying, "Well, look, he is."Xi emphasized the need for a final resolution on Taiwan, the subject that is now the most contentious issue in U.S.-China ties, according to the White House.
Taiwan considers itself to be an independent, sovereign nation, but China sees Taiwan as a portion of its territory. Although Biden has given Taiwan military support, the United States has made it clear that it opposes Taiwan's independence.
According to a senior administration official who spoke to reporters, Xi informed Biden that while there are no plans for military action, the problem must eventually be handled.
Biden claimed that throughout the frank discussion, which lasted more than four hours, he also brought up Russia's assault against Ukraine and the situation in the Gaza Strip. Additionally, he claimed to have given Xi the names of American nationals who are unjustly incarcerated or facing exit restrictions in China.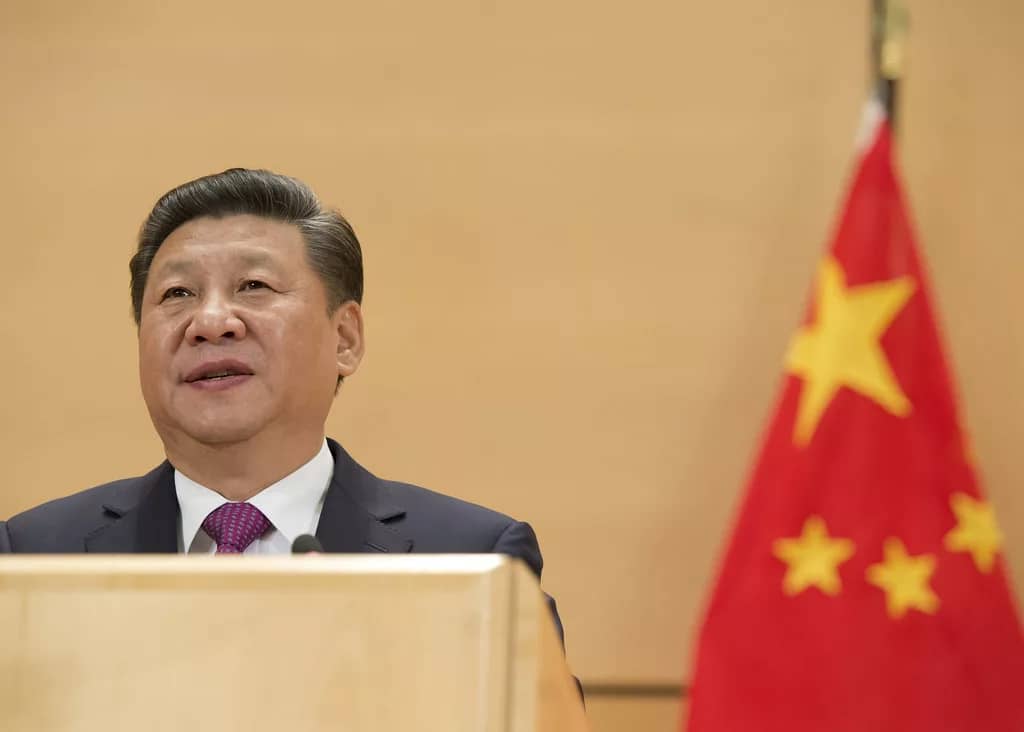 "Perhaps we can secure their release," said Biden. "No consensus on that."
Following a leisurely walk around the private estate's grounds as part of their meeting with Xi, Biden spoke to the media in an elaborate chamber of a Bay Area house. Biden gave the reporters, who were observing from a distance, a thumbs up as they strolled down a cobblestone path.
Xi departed without interacting with the media.
"We're going back to communicating in an open, clear, and direct manner."
The event, which coincided with the Asia-Pacific Economic Cooperation Summit, was expected to yield agreements on fentanyl and military-to-military contacts.
Xi just fired his minister of defense. According to a U.S. official who briefed reporters under condition of anonymity, the successor will meet with Pentagon head Lloyd Austin when it is announced.
Regarding the military contacts, Biden remarked, "That's been cut off, and it's been worrisome." "Incidents happen in this manner. Misconceptions. That means that we will again communicate in an open, transparent, and direct manner. Any big nation, including China, might face serious consequences from critical errors made by either party.
Earlier in the day, Biden reiterated his belief that open lines of communication between the leaders may avert a military confrontation. However, they couldn't agree on Biden's frequent use of the word "competition" to characterize the relationship from the beginning of the meeting.
"Major-country competition is not the prevailing trend of current times and cannot solve the problems facing China, the United States, or the world at large," Xi added, criticizing Biden's portrayal of the relationship.
According to Xi, the planet Earth is large enough for both nations to flourish, and one nation's accomplishment presents a chance for the other.
A private estate just outside of San Francisco, Filoli Historic House & Garden, served as the meeting place for the leaders. The mansion is situated on a 654-acre estate that also has 250 fruit trees, a pool pavilion, and 16 acres of English Renaissance gardens.
This week a year ago, on the fringes of the Group of 20 Summit, Biden and Xi had their last meeting. Among other things, the leaders were supposed to talk about fentanyl and Taiwan while in San Francisco.
Both of them shook hands before the meeting. Putting both of his hands on Xi's, Biden led him toward the mansion and down a red carpet. At the doorway, they shook hands once more before Biden, putting his palm lightly on Xi's back in a gesture of friendliness, trailed the Chinese leader inside.
Seated at a big conference table with their delegations, Biden declared that he had "never doubted" what Xi told him during their talks. "We haven't always agreed, which was not a surprise to anyone, but our meetings have always been candid, straightforward, and useful," Biden stated.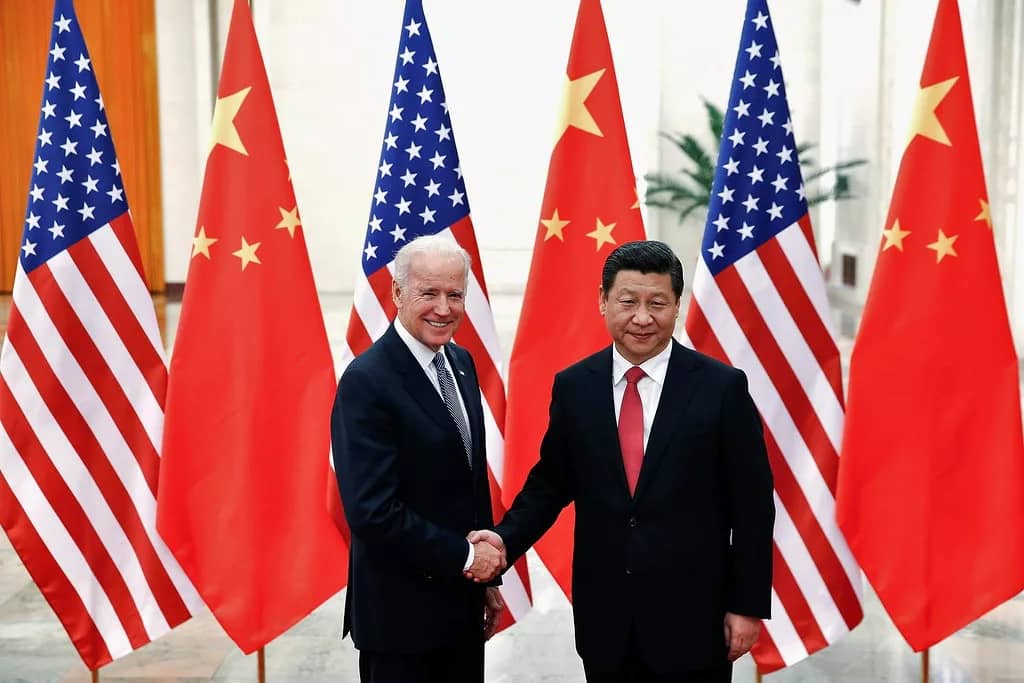 The partnership lasts for over ten years.
The leaders have over ten years of mutual acquaintance. While serving as vice presidents of their respective countries, they traveled to China in 2011 and Washington, D.C., in 2012.
The U.S. does not want the nations' economic rivalry to "veer into conflict," Biden stated, adding, "I value our conversation because I think it's paramount that you and I understand each other clearly, leader to leader, with no misconceptions or miscommunication."
In a subdued allusion to Middle East conflicts and the incident involving the spy balloon, Xi remembered their last meeting, which took place on the idyllic Indonesian island of Bali a year ago, and informed Biden, "A lot has happened since then."
The "most important bilateral relationship in the world" is the one between Beijing and Washington, according to the Chinese president, and it should grow in a way that is advantageous to both countries.
"China-U.S. relationship has never been smooth sailing over the past 50 years and more, and it always faces problems of one kind or another," Xi stated via translator. "Yet, it has kept moving forward amid twists and turns."
It was anticipated that Xi would discuss the Biden administration's attempts to limit China's government's access to cutting-edge computer chips, which the United States fears the Chinese government will use to develop artificial intelligence and cutting-edge weapons. Before their meeting, he stated in front of the cameras that "protectionism is rising" and described it as a "grave" problem.
It is not an option for two such major countries as the United States and China to turn their backs on one another. Conflict and confrontation have intolerable effects on both sides, and it is unrealistic for one to change the other," Xi stated.