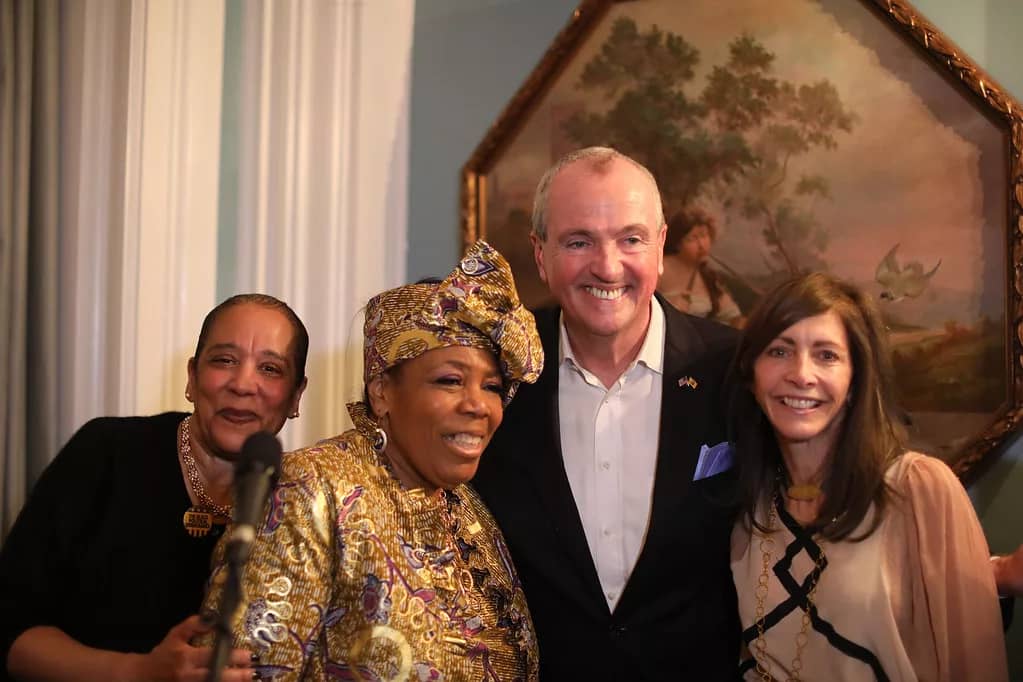 NJ / TRENTON, NJ (AP) – First lady Tammy Murphy of New Jersey announced her bid on Wednesday to run for the Democratic nomination for the U.S. Senate in the upcoming election.
With the announcement of her campaign on Wednesday, she is now vying to be the first woman from New Jersey elected to the Senate. Rep. Andy Kim is the current front-runner in the Democratic primary; U.S. Sen. Bob Menendez, a Democrat, may also run in 2024 despite losing a lot of party support due to federal bribery allegations.
In a little over four-minute video that was uploaded online, she stated, "We need a senator who will work every single day to lower the cost of living, protect abortion rights, end the gun violence epidemic, and defend our democracy."
The 58-year-old Murphy, who frequently attends events with her spouse, Democratic Governor Phil Murphy, has made the environment and maternal and infant health her major priorities as first lady, which she emphasized in her statement.
Tammy Murphy, a native of Virginia and University of Virginia alum, worked with Phil Murphy in finance at Goldman Sachs prior to the couple relocating to New Jersey. They're parents of four kids.
In this year's midterm legislative elections, Democrats gained a minimum of five Assembly seats, which is a welcome development for the governor, who is nearing the end of his second term.
These victories can result in crucial county backing for the first lady, who accompanied the governor in their drive to boost their party's legislative majorities. Important county party chairmen determine where candidates appear on the ballot, and electoral victory is often the result of party support.
According to Debbie Walsh, director of the Rutgers University Center for American Women and Politics, the system, which frequently takes political novices by surprise, might be able to elect a woman to the Senate in this particular instance.
The benefit that this particular woman has in this situation is that she can use the system, which has historically been a difficulty or obstacle to women's participation. Perhaps that will be the breakthrough in getting the first woman elected to the Senate, Walsh speculated.
Political activist and labor leader Patricia Campos-Medina said she's thinking about running for the Democratic nomination as well. She said she's heard from individuals who are worried that if Menendez doesn't come back, there may not be a Latina voice in the U.S. Senate. In addition, she expressed her belief that, like Tammy Murphy, this is a time for worker activity and a chance to defend women's reproductive rights.
Mendham Mayor Christine Serrano Glassner is running for the Senate in 2019 on the Republican party. June 4 is New Jersey's primary.
Within the political community of New Jersey, Murphy is well-known. She contributed to the establishment of a think tank the governor used to present policy ideas before to his first campaign for governor in 2017. She founded Nurture NJ, a program to improve maternity and newborn health and reduce maternal mortality, with the aim of reducing maternal mortality by 50% by 2026. She also serves as the honorary chair of the New Jersey Council on the Green Economy.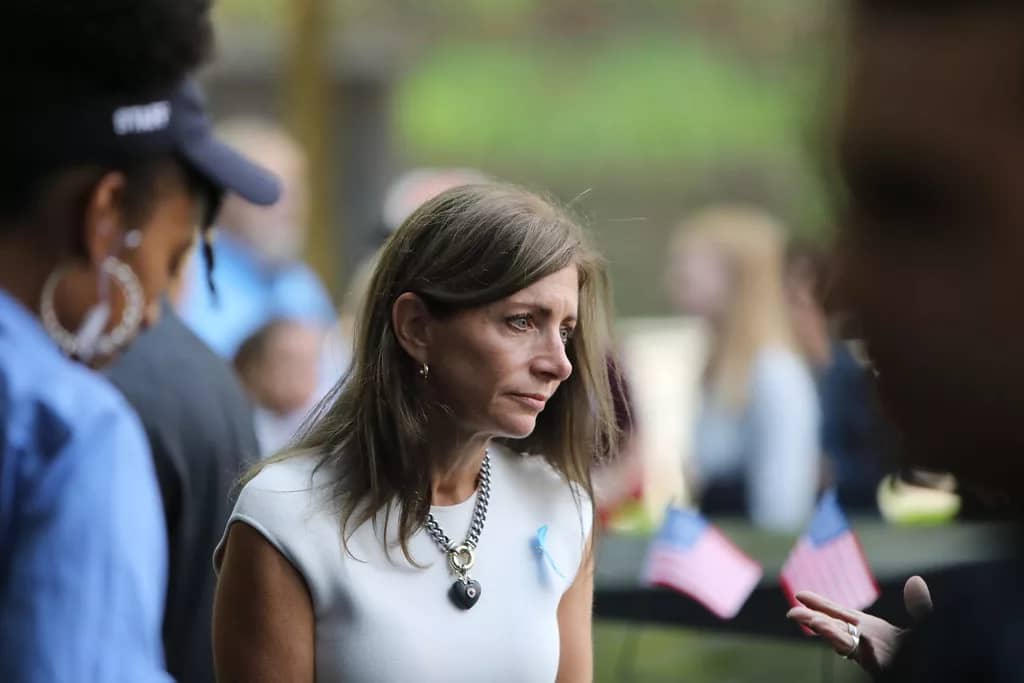 Tammy Murphy, a former Republican, has mentioned that she grew up in a Virginian community that leans Republican and that she had donated to the party in the past. She switched to the Democratic Party prior to her husband's election.
Tammy Murphy was listed in a lawsuit filed this year alleging discrimination against women based on her gender by state troopers who were assigned to the governor's security detail. According to the lawsuit, Tammy Murphy forbade a trooper from using a carriage house on her land for the purpose of nursing a baby.
She dismissed the claims as "outrageous and categorically false" in a statement released this week.
To federal allegations, Menendez has entered a not guilty plea. The senator and his spouse, Nadine Menendez, are accused by the prosecution of taking bribes from three New Jersey businesses for a range of corrupt activities over the course of the previous five years, including cash, gold bars, and a fancy car. In addition, he is charged with acting as an unregistered agent for Egypt.
Although he hasn't stated if he will run for office again in 2024, he declared that he is "not going anywhere" following his indictment.
Echoing similar accusations the GOP attempted against the governor in his 2021 reelection bid, Menendez slammed Tammy Murphy in a statement on Wednesday for being a "card-carrying Republican for years" and said she would have to answer for the policies of her husband's administration.
"I'll be happy to defend the people of New Jersey with my track record of achievement against anyone," he declared.
After Jon Corzine was elected governor of New Jersey in 2006, a vacancy in the Senate was created, and he was first appointed to the position. Since then, Menendez has been elected to the Senate three times.
Menendez's indictment caused the Democratic Party's support in the state to crumble.
Just one day after Menendez was charged with wrongdoing, Kim, a three-term legislator from the state's 3rd District, declared his campaign, stating that he thought New Jersey deserved better. The U.S. House historian's database states that he was the first Asian American elected from New Jersey.