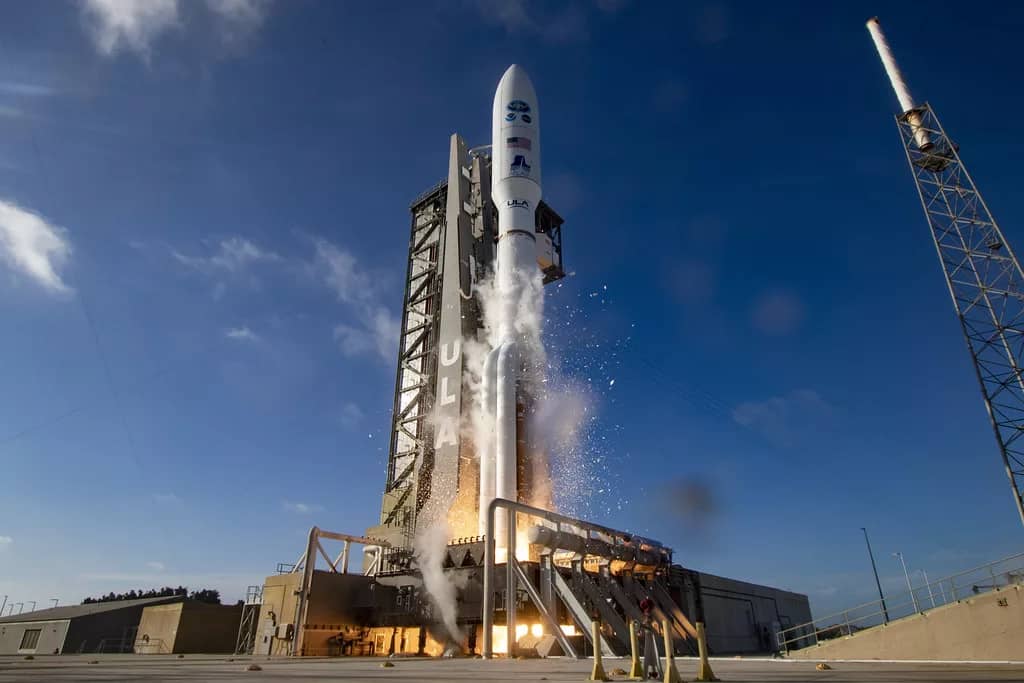 After a successful round of initial testing, Amazon's Project Kuiper is expected to start providing high-speed Internet to a select group of customers in the upcoming year, the company revealed on Thursday.
Kuipersat-1 and Kuipersat-2, two test satellites, were part of the Protoflight project that launched from Cape Canaveral on October 6. In order to bring broadband to places with little or no access to the Internet, the business plans to launch 3,236 satellites into low Earth orbit by the end of 2026.
The two prototype satellites were connected to by members of Project Kuiper's Payload Integration and Testing team, who then tested the technology through a series of demonstrations. These included making the first two-way video chat over Amazon Chime, streaming an Amazon Original movie in ultra-high resolution 4K video, and signing into Amazon Prime and finishing a transaction.
"Every major system and subsystem on board the two prototypes — from flight computers and solar arrays to our propulsion system and advanced radio frequency (RF) communications payload — demonstrated nominal or better performance following launch," Amazon stated on its website.
The two prototype satellites flew over the test location as the team operated in contact windows that lasted between thirty and one hundred twenty seconds. In order to offer uninterrupted communication, Project Kuiper envisions a constellation of thousands of satellites.
It is planned to start full-scale implementation in the first half of 2024, followed by beta testing with a small number of clients later in the same year.
Vice President of Technology for Project Kuiper Rajeev Badyal stated, "Kuiper was just an idea on paper a few years ago, and everything we've learned so far from our Protoflight mission validates our original vision and architecture."
"There is still much work to be done, and scaling for mass manufacturing won't be simple. However, achieving these outcomes on your first mission—and so soon after launch—is a remarkable accomplishment, and it is only achievable due of the knowledge and commitment of our team at Amazon.
In the upcoming months, testing will be conducted again to evaluate the technology in various scenarios.
Expanding Internet connectivity is a comparable endeavor that Elon Musk's SpaceX is working on. On November 8, the corporation launched 23 Starlink satellites into space using a Falcon 9 rocket, marking its 80th launch of 2023.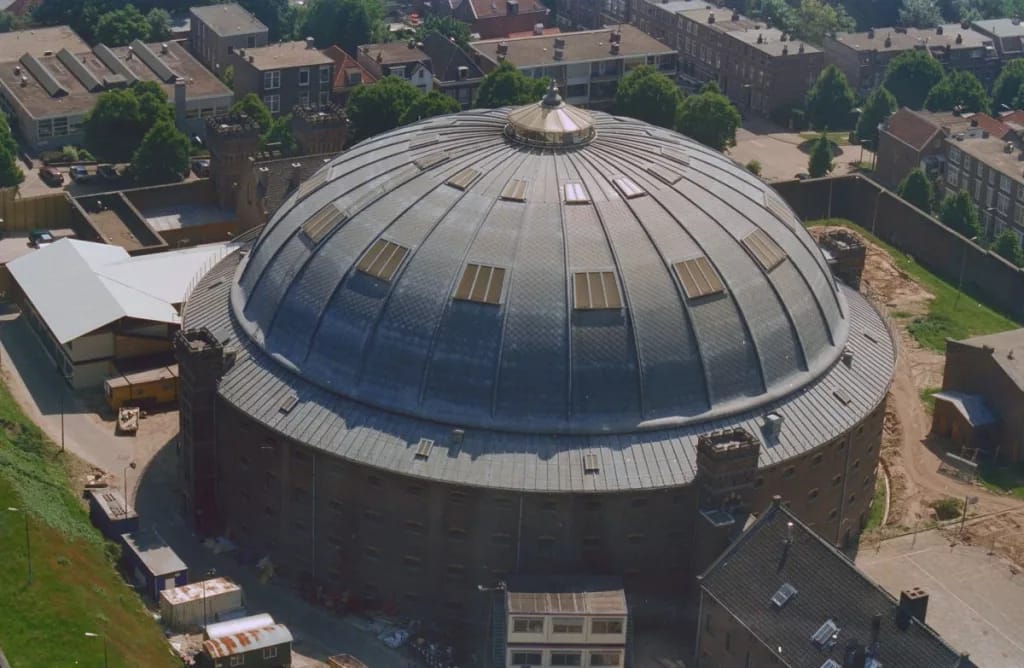 Amazon set up shop in 2022 in the de Koepel, a former jail in Haarlem, Netherlands.
The prison, built in the style of a panopticon, was operational from 1901 to 2016.
De Koepel has been transformed by Haarlem into a community area with room for tech firms.
The peculiar feature of Amazon Web Services' new office space, which has acquired popularity on social media this week, is that it is housed inside a former prison. The office was opened in Haarlem, Netherlands in 2022.
"The Haarlem Dome Prison," also known as Prison de Koepel, was established in 1901 and closed in 2016. De Koepel was used as a temporary refuge after it closed for Syrian migrants applying for asylum.
The third floor of de Koepel is occupied by Amazon; here, individual workstations are available as well as converted jail cells used for offices. A tour of the area was shared on TikTok by an Amazon employee on Thursday, and on Friday, it was reposted on X, the original name of Twitter.
In the film, a few former jail cells are displayed, with the AWS logo prominently displayed above the cell numbers. According to the TikTok user, the cells double as meeting spaces because they are furnished with chairs and office equipment.
"Discuss vendor lock-in," she writes in the overlay text.
The irony of Amazon having an office in a former prison was frequently pointed out in the comments and re-posts. Numerous reports have detailed how Amazon delivery drivers and warehouse employees are underpaid, overworked, and frequently forced to urinate into bottles in order to reach quotas.
The jail is a multi-story structure in the shape of a dome that houses prison cells facing a central area. It looks a lot like a panopticon, which is a type of prison designed to keep inmates unaware of their surroundings. (In contrast to a real panopticon, De Koepel's watchtower doesn't seem to have been in the middle of the dome; it was farther to the side.)
The usage of a panopticon-style building is especially noteworthy because Amazon has come under fire for continuously collecting data on other devices, such as Alexa, and for enabling monitoring through its Ring home security cameras. The Federal Trade Commission accused Amazon of violating consumer privacy earlier this year, and the corporation was forced to pay $30 million in two different lawsuits.
A number of unreported instances of Ring employees spying on clients were disclosed in court filings from one of those lawsuits.
The new office spaces in de Koepel are managed by Cupola XS, which also houses Rabobank, ROM InWest, and Blockchain Netherlands, among other banking and investment firms. The former prison also has a cafe, areas for student study spaces, and spaces for guided tours.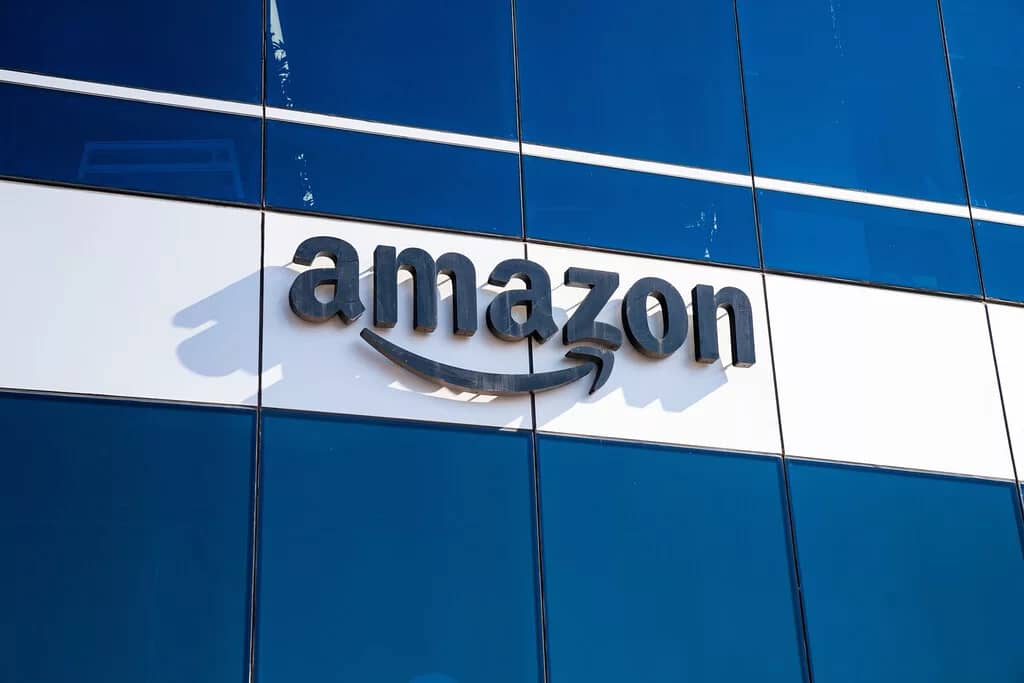 A deal between the two businesses is indicated by the way Amazon treats Apple's product pages differently and maintains them largely free of irrelevant advertisements, as reported by Insider. Amazon was accused by the Federal Trade Commission of "deliberately increasing junk ads that worsen search quality" when it filed an antitrust complaint against the online retailer in September. Insider discovered, however, that the sites for Apple items, such as "iPhone" and "iPad," have a clear style devoid of any recommendations or advertisements. Competitor brands' devices, such as Microsoft Surface and Samsung Galaxy, display numerous banner advertisements and several sponsored recommendations from other firms.
After giving it a try, we did observe that Apple's product pages appear more organized. On the other hand, Microsoft Surface Pros displayed a carousel of sponsored listings with a rating of "4 stars and above," as well as numerous banner ads and items associated with the particular item. According to an email released by the House Judiciary Committee, Insider claims that Apple requested in 2018 that Amazon maintain its product pages free of advertisements. Then-Amazon retail CEO Jeff Wilke reportedly wrote, "We understand that Apple does not want to drive sales to competing brands in search or detail pages."
Ads for "specific Apple-related brand queries" cannot be purchased by other companies on Amazon's marketplace, according to an admission made by Apple to the publication. They can still purchase advertisements for keywords that contain the Apple name, such as "iPad keyboard case," but not for the word "iPad" itself. An Apple spokeswoman stated in a statement, "Apple's objective for the agreements was to create the best possible customer experience, and others are free to do the same." Addendum: Because the company had previously sent Amazon "hundreds of thousands of take-down notices" regarding counterfeit products on the marketplace, they stated that the contract was also intended to resolve those issues.
Although it's unclear if money passed hands between the two businesses, the House's email discussed a possible financial transaction. According to reports, Wilke initially sent an email to Amazon declining Apple's request, saying, "We cannot alter our organic search algorithm to return only Apple products in the search results when an Apple team is searched… Apple would need to purchase these placements or compensate Amazon for the lost ad revenue."