Thom Zimny discovered that he had the combined talents of two complimentary individuals when he was making a documentary about Sylvester Stallone: the seasoned director who was crafting a universal tale of self-discovery and the former adolescent who had just seen "Rocky" for the first time.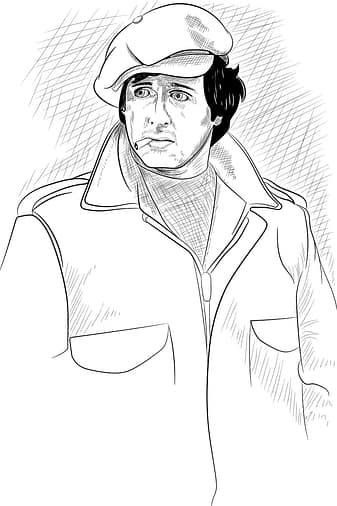 Zimny remembers inviting Stallone into his edit room during the production of Netflix's "Sly" (streaming Nov. 3), so that he could assist in breaking down images and snippets from his life during one of their numerous interviews. When I felt like it, "I would just step out and let that adolescent 16-year-old look at the moment and that beauty of Sly."
The documentary, which had its world premiere on Saturday night to wrap up the Toronto International Film Festival this year, details Stallone's storied life and career: He created iconic characters like the underdog boxer Rocky Balboa and the Vietnam veteran John Rambo, established his unique voice via screenwriting, and overcame challenges to realise his artistic goals. "Don't sit there and try to do Shakespeare when you look like me," Stallone says in the movie.
In the Netflix documentary "Sly," Sylvester Stallone returns to a few of his favourite New York City spots.
Stallone's life is not about seeking fame. "It was chasing an understanding of who he was in the world and all the things that he went through," adds Zimny, who has also directed films on Bruce Springsteen, Johnny Cash, and Elvis Presley. Since I was a kid, I've adored all of Stallone's films, but as this one was being made, I began to realise that I was seeing a side of him that I simply hadn't seen before.
Zimny talks about some of the most intriguing developments in "Sly."
'Rocky' road: 'Sly' director addresses Netflix information Doc. concerning Sylvester Stallone