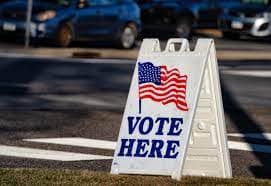 The overall number of early voters in the Lowcountry has been made public as early voting for runoff elections concluded on Friday night.
4,070 voters participated in the early voting period for the City of Charleston mayoral campaign runoff, which took place from November 15 to November 17, according to Matt Dilane of Charleston Votes.
74 voters cast early ballots in the Folly Beach City Council runoff election, according to Dilane.
Election law amendments in South Carolina created early voting periods in 2022, so there is no historical data to compare the turnout for early voting to this year.
For comparison, Dillane stated that the total number of in-person absentee votes cast in the City of Charleston mayoral campaign runoff in 2019 was 817.
In 2015, 1,191 voters cast absentee ballots in person for the mayoral race.
The runoff elections will take place on Tuesday, November 21 from 7 a.m. to 7 p.m.