Congressmen in the US probe Apple on Jon Stewart's China content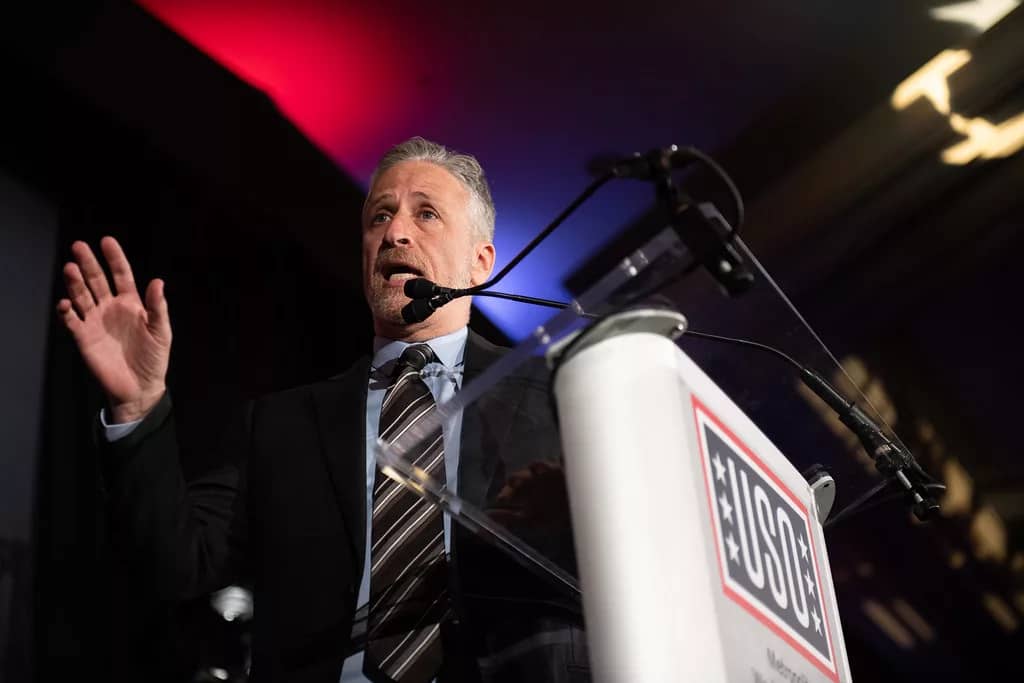 (Reuters)—Washington In a letter made public on Wednesday, U.S. legislators requested an explanation from Apple Inc. on the sudden cancellation of political comedian Jon Stewart's television program on its streaming service. The letter raised worries that the cancellation may have been caused by content relating to China.
Due to creative disputes, Stewart's show on Apple's streaming service was canceled, according to a New York Times report published last month. The report claimed that Stewart informed staff members that Apple executives were concerned about possible show topics pertaining to China and artificial intelligence.
To the Times, Apple declined to respond.
The Republican and Democratic leaders of the House of Representatives' Select Committee on Competition with the Chinese Communist Party wrote a letter to Apple CEO Tim Cook stating, "While companies have the right to determine what content is appropriate for their streaming service, the coercive tactics of a foreign power should not be directly or indirectly influencing these determinations."
The letter requested a briefing on its concerns from Apple representatives by December 15, 2023. It stated that the committee anticipated speaking with Stewart's representatives as well.
The letter, which was signed by the ranking Democrat on the panel, Representative Raja Krishnamoorthi, and the Republican chairperson, Representative Michael Gallagher, stated that "we also respectfully request that Apple publicly commit that content that could be perceived as critical of the CCP or the PRC is welcome on Apple TV+ and other Apple services, to reassure the creative community in light of these reports."
Reuters reached out to Stewart and Apple representatives, but they did not provide a response.
The letter was made public before a dinner that Chinese President Xi Jinping was scheduled to have with prominent American businessmen in San Francisco on Wednesday night. Xi Jinping is trying to court American companies and counter his nation's recent challenges to attract foreign investment.
The goal of Xi and US President Joe Biden's meetings, which took place on the fringes of the Asia-Pacific Economic Cooperation (APEC) event, was to stabilize the tense relations between the two biggest economies in the world.
China's media censorship policies have become a major area of emphasis for the House committee.
Given the tight media controls imposed by the ruling Communist Party, American politicians have long voiced concerns about possible censorship by the Chinese government. Hollywood movies are especially at risk since some studios have changed or self-censored their scripts to please Chinese government censors and get into the market.