A new iOS 17.2 beta version that was released today allows users to configure their video capture device to record spatial footage for use with Apple Vision Pro. After iOS 17.2 is released from beta, the feature will eventually be accessible to all owners of the iPhone 15 Pro.
When Apple demonstrated how the video perspective changes as the spectator moves, producing a type of visual stereo effect, spatial video astounded attendees at WWDC 2023 in June. With an iPhone 15 Pro, you might film a spatial movie of a family vacation. With Apple Vision Pro, you could watch the video months or years later and feel as though you were there when it was taken.
The iPhone 15 Pro can record spatial video by enabling users to visit the Settings app, pick Camera, and toggle on the Spatial Video for Apple Vision Pro feature. When the camera is set to video, the next time the Camera app starts, a "Spatial" option will show up.
The most recent iOS 17.2 beta update's Settings app states that the iPhone 15 Pro records spatial video at 30 frames per second with a 1080p resolution; one minute of spatial video requires roughly 130MB of storage.
With six degrees of freedom (6DoF), a technology that records and allows for 360-degree viewing, spatial video produces an immersive experience that resembles how people move in the actual world. This involves rotation along each of the three-dimensional axes—the vertical, lateral, and longitudinal axes—as well as their capture.
Users of VR technology can explore a virtual area more naturally and realistically when using video with 6DoF.
Even though it all sounds very appealing, iPhone 15 Pro owners won't be able to fully appreciate any spatial footage that is taken for a while since the Apple Vision Pro headset isn't expected to be available until early 2024.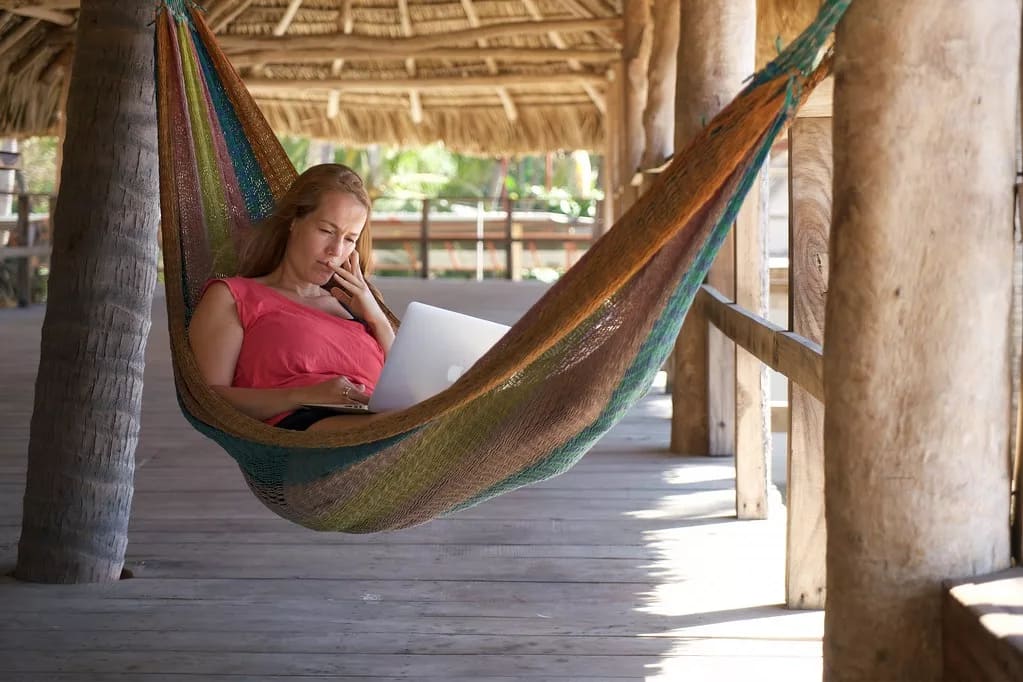 While not every place is ideal for working from home, these ten states in particular are ideal for people who must travel for work.
According to the Digital Nomad Index ranking by vacation rental search company Bluepillow, ten states provide benefits to digital nomads, or people who earn a living while traveling, that enhance their work lives outside from an office setting.
Three years after the COVID-19 pandemic struck the United States, digital nomads have continued to gain popularity thanks to many employers' accommodating work-from-home policies.
"The pandemic expedited the transition to this type of lifestyle and remote working," digital nomad and PropertyLeads owner Andy Kolodgie told Newsweek. "People have got to learn that they can enjoy flexibility and balance between their job and personal life, as well as do other things while at it."
However, ten states topped the list of places to call home when working remotely, according to the Digital Nomad Index assessment of vacation rental search engine Bluepillow.
The index examined a number of variables, including quality-of-life indicators such as the typical daily temperature, the typical amount of food and drink consumed off-premises, and the typical amount of fuel used.
Massachusetts
Massachusetts held the top spot for digital nomads. Massachusetts has a high infrastructure score of 64.7 out of 100, making it a great place for remote workers to work. 113 computer repair companies, 176 co-working spaces, and over 12,000 free WiFi connections were among them.
"Those looking for the ideal place to live and work remotely can find useful insights from the Digital Nomad Index," a Bluepillow representative stated. "Massachusetts's top ranking is evidence of the state's outstanding possibilities, infrastructure, and standard of living for digital nomads. This state is a singular and very alluring travel destination since it blends urban conveniences with scenic natural beauty."
Jersey City
With 63.89 points, residents of the Garden State ranked second among digital nomads. There were 161 co-working spaces for remote workers and 192 computer repair companies in New Jersey. Its violent crime rate of 206.7 per 100,000 population makes it one of the safest states on the list.
New England
With 7,264 free WiFi hotspots and 67 co-working spaces accessible to remote workers, Connecticut ranked third with 61.97 points.
Maryland
Maryland made a strong impression as well, coming in fourth place with 61.71 points, home to 7,364 free WiFi hotspots and 129 co-working spaces. Additionally, there are 454.4 violent crimes for every 100,000 residents.
New York
With 393 computer repair companies and 477 co-working spaces, New York, which came in fifth place with 61.66 points, was also a good destination for digital nomads to set up shop.
Colorado (61.24), Utah (61.09), Virginia (60.25), Rhode Island (57.68), and Florida (57.4) rounded out the top 10.
Mississippi (30.84) came in last on the list, followed by Wyoming (33.86), Arkansas (35.11), and New Mexico (35.61).
Because of their sizable tech communities and plenty of services, states like Massachusetts and Maryland rank well on the list, which doesn't surprise digital nomad and Eggless Cooking entrepreneur Madhuram Prabhakar.
"Good connectivity, safety, a supportive community and access to good health and wellness resources are primary considerations when choosing a place," Prabhakar said to Newsweek. "I think states like Utah and Colorado stood out in the list because they also offer a great work-life balance with access to outdoor activities."
Florida was rated as the greatest location to stay by another digital nomad and remote worker.
"For people like me, Florida is the best state," said Gene Caballero, a co-founder of GreenPal, a platform for lawn care, to Newsweek. "A major benefit is its year-round bright weather, which makes outdoor work-life integration possible. Working with the sun as a buddy never feels like a job."
Kolodgie advised looking for a supportive atmosphere, whatever that means to you, no matter where you decide to live as a digital nomad.
"Such people thrive when they get to connect with like-minded individuals," Kolodgie stated. "The feeling of belonging while on the move is something even money doesn't buy."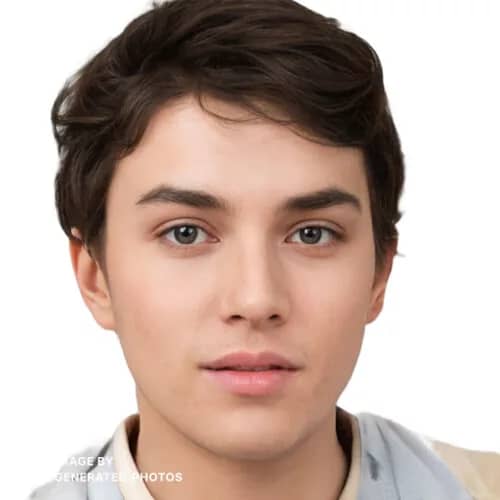 According to a story from earlier this year, Google is launching a new capability that lets advertisers create AI-generated content using the same technology as the Bard chatbot. The business revealed in a blog post that the functionality, which enables US marketers to build and scale text and picture assets for campaigns using AI, is currently available in beta on Google's Performance Max advertising platform.
Already an AI-powered solution, Performance Max functions with several Google products, such as YouTube, search, display, and others. Through the analysis of performance data, it optimizes ads; additionally, the new function uses AI to help with asset development. According to Google, the features would enable advertisers to produce personalized, high-quality assets on a variety of Google channels quickly.
Google's Pallavi Naresh wrote, "A successful Performance Max campaign requires a variety of assets." You've informed us that one of the most challenging aspects of developing and refining a cross-channel campaign might be creating and scaling assets. With just a few clicks, you can now create fresh text and image materials for your campaign."
Similar to Bard or ChatGPT, users input the AI instructions, and it generates customized text and visuals for every company. Before they are published, marketers can examine and modify any materials produced by the system. It can be used to make new advertisements from scratch or to make variations of the current ones. Every image produced by AI has a watermark that can be seen and is identified as such. "We also have guardrails in place to prevent our systems from engaging with inappropriate or sensitive prompts or suggesting policy-violating creatives," said Naresh.
In addition to helping Google publish those advertisements and generate revenue faster, the tool should assist advertisers in producing advertising materials more swiftly. Given that Google's primary source of income is advertising, this presents a near-ideal AI use case for the company. By the end of 2023, it is anticipated that the new system, which is presently only accessible in the US and in beta, will be implemented more broadly.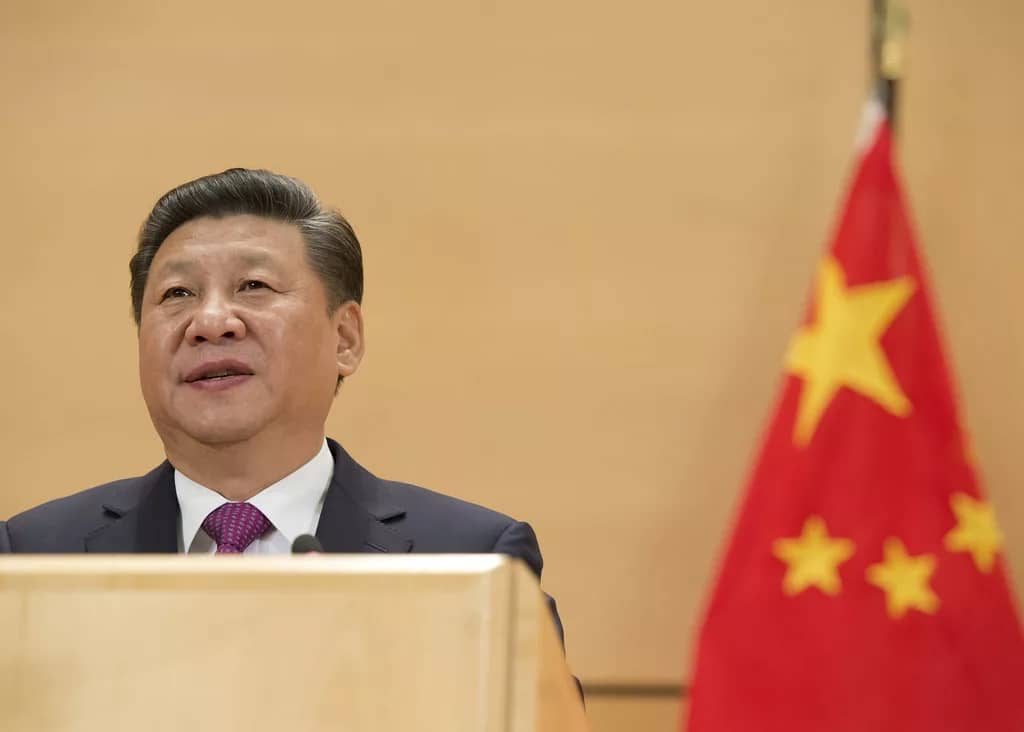 China (AP) In light of China's strict regulations on free speech on the internet, Chinese President Xi Jinping stated on Wednesday that nations should work together to address any risks related to artificial intelligence.
China has simultaneously optimized the economic advantages of the internet and the propaganda value of social media for the authoritarian goal of the ruling Communist Party.
At the World Internet Conference Summit in Wuzhen, in the eastern city, Xi gave a taped speech.
Rather than advocating for conflict, he argued for shared security in cyberspace. He voiced his opposition to "cyberspace hegemony" and said that China would cooperate with other nations to handle the challenges posed by the advancement of artificial intelligence.
With the adoption of the Global AI Governance Initiative, a plan unveiled by the Chinese government last month advocating for an open and equitable environment for AI development, China is prepared to "promote the safe development of AI," he declared.
Reiterating Xi's statements at the conference, Li Shulei, the director of the Communist Party's propaganda department, stated that China would collaborate with foreign nations to "improve the safety, reliability, controllability, and fairness of artificial intelligence technology."
The Chinese government initially organized the conference as an annual affair in 2014 to talk about internet development. China allows access to most foreign news and social media platforms within the Wuzhen area during the conference but prohibits them beyond.
In June, before Secretary of State Antony Blinken's visit to Beijing, Chinese state-sponsored hackers managed to get past Microsoft's cloud-based security and compromise the email accounts of officials at many U.S. organizations that deal with China.
A limited number of people at an unidentified number of U.S. agencies had their email accounts accessible by the surgical, targeted espionage, which was uncovered by the State Department in mid-June, according to U.S. officials. They added that none of the stolen data or compromised systems were classified.
Commerce Secretary Gina Raimondo was among the compromised officials; her organization enforced export restrictions that have hurt numerous Chinese businesses.
Five Chinese nationals were prosecuted by the Justice Department in September 2020 for hacking into over 100 US and international businesses and organizations, including video game and social media corporations, educational institutions, and telecom providers.
Without question, we live in a constantly linked world where losing your mobile signal can have serious consequences, such as making it unable to check social media sites like Twitter and Instagram or even resulting in death. Whatever phone you use or cellular service provider you have, service outages are inevitable due to inclement weather or distant locations that may impede your phone signal.
During winter vacations, when travel is increasing, losing your mobile signal can be quite difficult. There are a few strategies you may employ to boost your mobile signal this Christmas season to prevent getting lost or missing crucial calls.
Reception can undoubtedly be improved by using the tried-and-true method of turning on airplane mode, waiting a short while, and then turning it off again. However, if it fails, you may need to take more extreme measures, such as uninstalling your SIM card or changing your network settings.
Spend a few minutes using some simple troubleshooting techniques to see if you can get your phone operating at its best before you go into the settings.
Note: While software on various iPhone models is largely similar, software on Samsung Galaxy, Google Pixel, and other Android devices may vary, and as a result, some settings and their locations may vary from one device to the next.
To start, try these methods to get better phone service.
Your phone's settings can help you improve your cell service, but there are additional methods you can use to boost your reception without changing the software on your device.
Make sure your phone and any outside mobile towers are not obstructed by moving. This may entail moving away from concrete walls or objects made of metal, as they both hinder reception. Instead, if you can, move to a window or outside.
Take off the phone cover. To ensure that your phone's antenna is unobstructed and able to receive a stronger signal, it is not harmful to take off any thick phone cases you may have.
Verify that the phone is fully charged. Finding and connecting to a stronger signal costs energy, so you might find it challenging to get reliable service if your phone's battery is already low.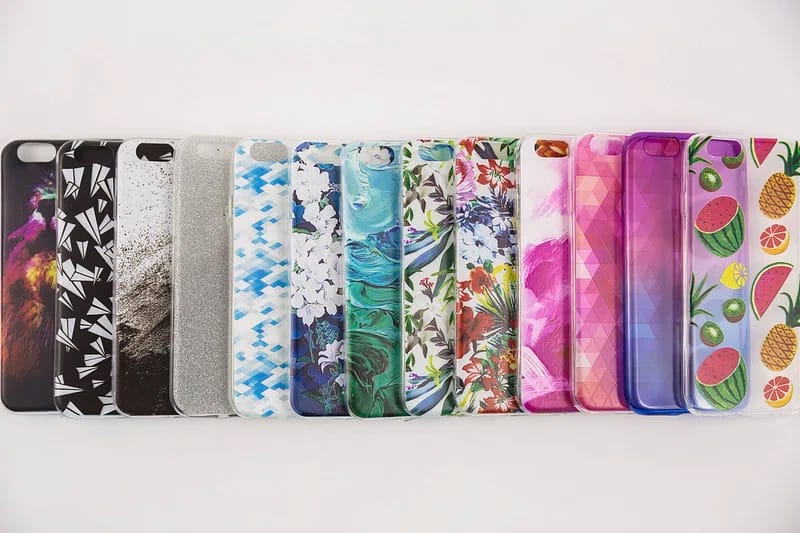 Always begin by turning on and off airplane mode
Attempting to resolve your signal issues can be as simple and quick as turning off and back on your phone. Switching between airplane and manual mode forces your Wi-Fi, Bluetooth, and cellular network modems to search for the strongest signal available when you're on the go.
Android: To reach the Quick Settings panel, swipe down from the top of your screen, then hit the Aeroplane mode symbol. Await the complete disconnection of your phone from both Wi-Fi and cellular networks. Give it a solid 15 seconds before tapping the Aeroplane mode icon once more because it doesn't happen instantaneously.
iPhone: Depending on the model you own, the Control Centre on the iPhone may be used to enter Aeroplane mode. To open Control Centre on iPhone X and later models, swipe down from the upper-right corner. Swipe up from the bottom of the screen on previous iPhone models. Next, tap the icon for Aeroplane mode, which will turn orange when activated. Once more, give it up to 15 seconds before shutting it off.
Restart your phone if the airplane mode doesn't function
Our phones are tiny computers, and much like computers, they may occasionally be fixed by just rebooting them to resolve problems like a lost network connection.
Android: Depending on your phone, hold down the power button or both the power button and the volume down key until the on-screen menu appears, then select Restart. In the event that your phone does not have a restart option, you can restart it by pressing the power button after tapping Power Off to turn it off.
iPhone: To switch off the iPhone X and previous models, press and hold the volume down and sleep/wake buttons, then swipe right on the power slider. To turn it back on, wait until it shuts down completely before pressing the sleep/wake button.
As an alternative, you can forcibly reset your iPhone by pressing and holding the side button while simultaneously pressing the volume up and down buttons. Once your phone's screen goes dark, keep keeping it in until the Apple logo appears once more.
If the home button on your iPhone is present, press and hold it to reveal the power slider. Then, move it to the right. Press and hold the sleep/wake button until the Apple logo appears after the iPhone has been switched off.
Remove the SIM card from your phone
If your phone is turned on, taking out and then re-inserting your SIM card could be another helpful troubleshooting step. Clean the SIM card if it's dirty. Should it possess any physical flaws, it might require replacement.
To remove the SIM tray from your phone, you'll need a SIM card tool, which is typically provided in the package with your device, an unfolded paper clip, or a sewing needle.
Every phone: Take out the SIM card, make sure it's in the SIM tray correctly and isn't damaged, and then replace it in your phone.
eSIM: If your phone has an embedded electronic SIM, or an eSIM, you don't need to take anything out of it. Restarting your phone is the greatest thing you can do.
Verify the carrier settings (as well as software updates).
Updates to carrier settings are often sent by mobile carriers to help enhance network connectivity for calls, data, and messaging. All iPhone models have this function, but not all Android phones have it, thus if your phone isn't supported, you might not be able to access carrier settings.
iPhone: You should only be able to upgrade via the pop-up notification that displays when carrier updates become available. Go to Settings > General > About on your iPhone to check for a carrier settings update. Installing any updates that are available will be asked of you.
Android: Since not all Android phones have carrier settings, you'll need to search for "carrier settings" in the Settings app in order to see whether there are any updates available. Navigate to Settings > Network & internet > Internet on compatible Pixels, select Carrier settings versions by tapping the gear next to your carrier's name.
Reset the network settings on your phone.
Occasionally, a fresh start is all that's required to resolve a bothersome connectivity problem. One way to accomplish that is to reset the network settings on your phone. However, be aware that changing your network settings may also erase any special APN settings for users on carriers that need extra configuration, as well as any saved Wi-Fi passwords and VPN connections.
Android: Look up "reset" or, more precisely, "reset network settings" in the Settings app, then tap on the option. Reset Wi-Fi, mobile & Bluetooth is the setting on the Pixel 6 Pro running Android 13. Reconnecting your phone to the Wi-Fi networks at home and at work is important to remember after you reset your network settings.
iPhone: To reset the network settings on your phone, navigate to Settings > Transfer or Reset iPhone > Reset. You will be cautioned on the following page that wiping your network will also wipe your Bluetooth, Wi-Fi, and mobile data settings. Your phone will restart if you tap Reset Network Settings.
Speak with your phone provider.
Unexpected signal problems might occasionally be linked to carrier troubles with your wireless service provider. An outage could be caused by a downed cell tower or a cut fibre optic cable inside the tower.
If you frequently experience difficulty getting onto or maintaining a connection to a cellular or internet network, it's probable that your neighborhood is not well served by your carrier's coverage. In order to assist, some carriers will provide a network extender, such as AT&T's MicroCell or T-Mobile's Personal CellSpot, which functions as a tiny wireless tower and is dependent on your internet connection.
In other cases, a recently discovered signal problem may be the result of a SIM card malfunction or a phone flaw. The best course of action for fixing your poor signal after trying these options is to get in touch with your carrier to start troubleshooting.
Try a signal booster to enhance cell reception if everything else fails.
Try a booster if, despite following all of our troubleshooting advice and consulting with your carrier to discuss your choices, you're still having difficulties maintaining a strong signal. The identical cellular signal that your carrier uses is received by a signal booster, which then amplifies it just enough to cover a room or your whole house.
Here, the expense is the main drawback. Wilson offers three distinct home-use boosters that range in price from $349 for coverage in a single room to $999 for whole-home coverage. We want to be clear that we haven't tested these models in particular. Should you experience any problems with Wilson's products, Wilson provides a two-year warranty and a 30-day money-back guarantee.
It's simple to use your phone as a mobile hotspot as a backup connection once your signal problems are fixed, but there are a few things you should be aware of. For advice tailored specifically to iPhone users, see our guide on iOS 16's hidden features. We also have some secret features for Android 12 for enthusiasts of the operating system.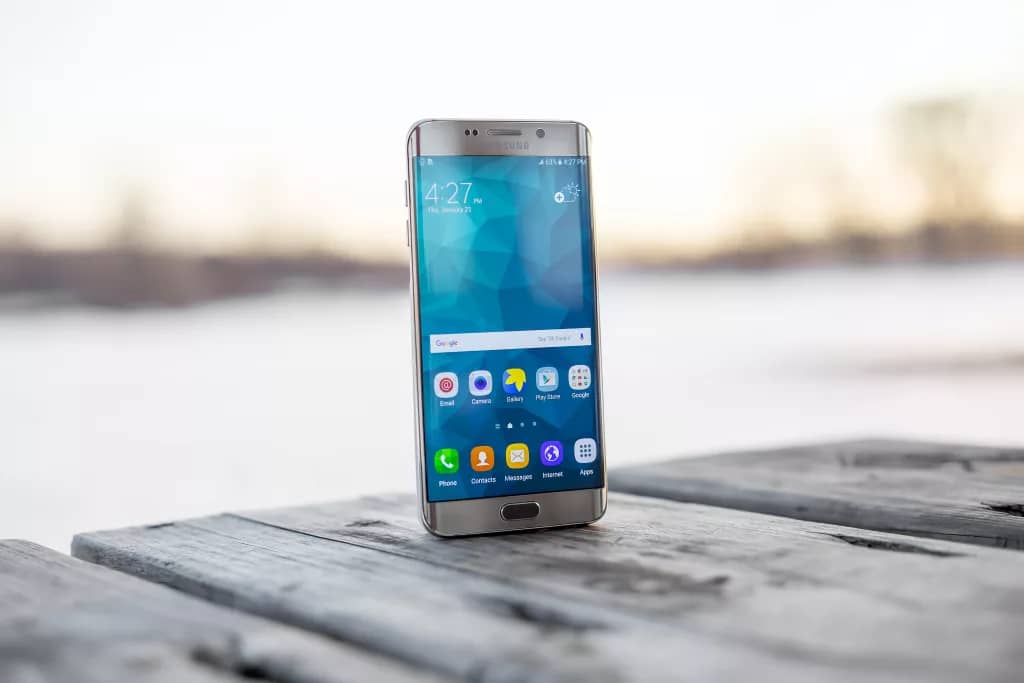 Samsung is providing Galaxy smartphone owners with a new security tool called Auto Blocker as part of the latest One UI 6 upgrade to shield them from potentially harmful apps.
The announcement lists the three primary features of Auto Blocker. It first prevents apps from being installed "from unauthorized sources" or side loaded. It is designed to guard against "social engineering attacks," in which a con artist tries to trick you into installing a dangerous program. Samsung acknowledges that side loading has advantages; therefore, it won't completely disable the feature on Galaxy smartphones. Assuming they are side loading safely, of course, it allows consumers more control over the operation of their gadget and allows them to customize it anyway they choose.
This specific functionality will be disabled by default in order to guarantee that degree of flexibility. To activate it, you will need to go to the Settings menu on your Galaxy phone.
Notable attributes
Subsequently, Auto Blocker will incorporate security checks for applications to detect any potential "malicious activity" occurring on your phone. However, the business claims that this capability is not yet available "on US carrier models," so it appears that American consumers will not have access to it.
All users will have the ability to prevent commands from being sent over a USB cord. While that might sound a little strange, Samsung clarifies that it provides security in scenarios when other individuals might have "physical access to [your] device, like when charging a phone at an airport" or any other public location.
The base kit includes everything we've discussed thus far, but there are also some advanced choices. The most important one is the update to Message Guard.
Message Guard often defends first-party apps against zero-click attacks, in which malefactors send targets messages containing "malicious code." In the future, the program will support messages sent from WhatsApp, KakaoTalk, Telegram, and Messenger.
Accessibility
Users have the option to block software updates using USB cables, which adds an added layer of security when connecting a phone to an unidentified USB port. The fact that this appears in the announcement graphic yet isn't referenced in the text makes it fascinating. Thus, the possibility that it is a concealed characteristic led us to speculate: would there be more?
We contacted the firm to inquire about any unlisted features and whether or not US users would soon be able to access the app security check. An update to this article will be provided later.
The Auto Blocker feature is being extended to all "Galaxy devices compatible with One UI 6," encompassing the Galaxy S23, S22, Z Fold 5, and Z Flip 5, among other models. When the patch arrives, make sure you keep an eye out for it.
Nov. 1, 2013 (UPI) SpaceX and United fly Alliance have been given $2.5 billion in rocket contracts by the U.S. Space Force for 21 missions that are anticipated to fly in the next two to three years.The two businesses earned the National Security Space Launch Phase 2 contract in 2020, and the missions announced on Tuesday represent the last set of orders under that contract.
SpaceX was awarded ten additional missions totaling $1.23 billion. ULA, a joint venture between Boeing and Lockheed Martin, was awarded contracts for eleven missions totaling $1.3 billion.
"Under our Phase 2 contract, ULA and SpaceX have been committed partners, and our combined team remains dedicated to delivery of critical assets to our warfighters as we complete this phase of the NSSL program and embark on NSSL Phase 3 starting in FY25," said a statement from Col. Chad Melone, senior material leader for mission solutions at Space Systems Command.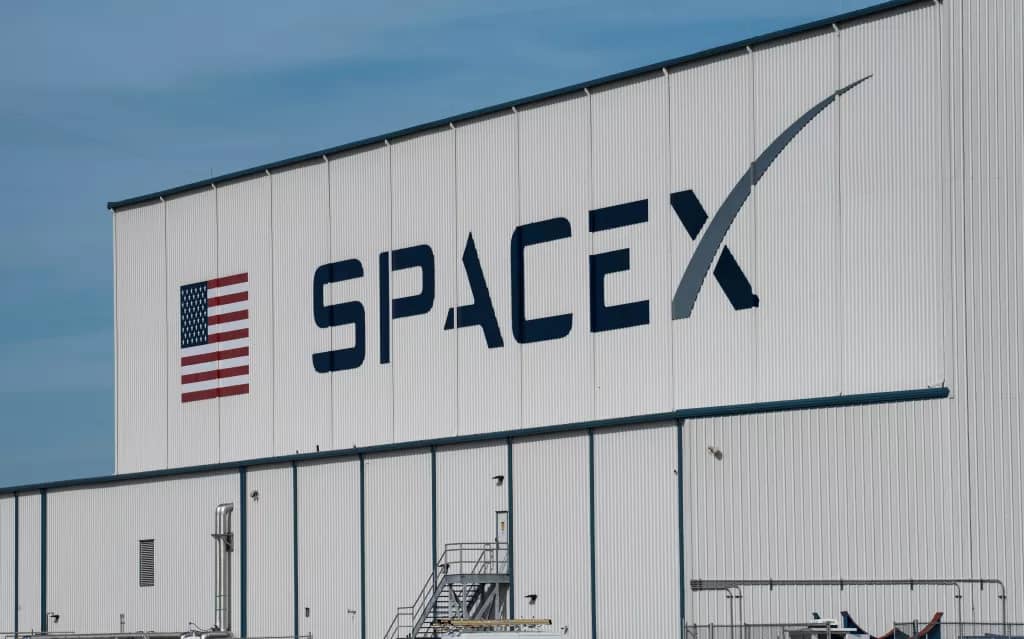 Over the course of the five-year Phase 2 contract, the Space Force ordered 48 missions in all, just one of which has been launched thus far. In January 2023, USSF-67 was launched atop a SpaceX Falcon Heavy rocket. Phase 3 launches are anticipated to cost the government 90 million dollars, and the winners will be revealed late in 2019.
Although SpaceX won 46% of the Phase 2 missions, or a total of 22, and ULA won 60% of the missions initially, the most recent assignments balanced the scores.
Col. Doug Pentecost, deputy program executive officer for assured access to space at Space Systems Command, said in a statement that "the government considered multiple factors in the mission assignment analysis process, including the launch system maturity assessment process, production capability and capacity, and the ability to meet the order year launch demand."
"It is imperative to rapidly deliver critical space capabilities to the Joint Warfighter as soon as they are ready to be launched; we cannot leave capability sitting on the ground."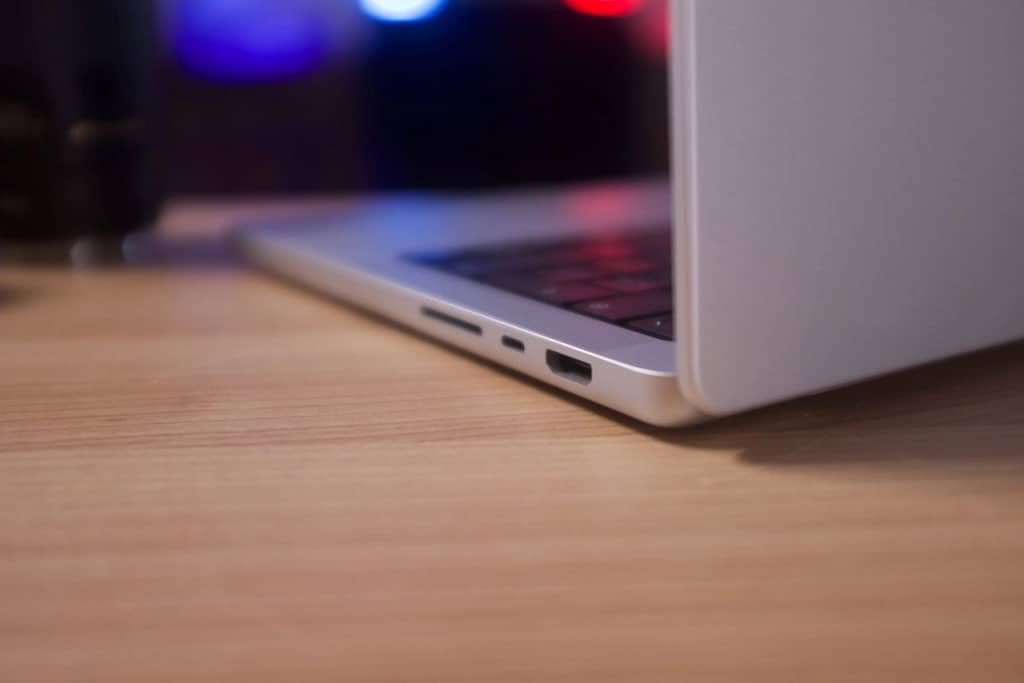 Microsoft 365 Copilot
On Wednesday, millions of business clients will see the introduction of Microsoft's generative AI work helper, Copilot. According to the Wall Street Journal, chief information officers across the board are intensifying their training ahead of the Microsoft 365 product launch. This could mean changes for your workplace as well.
Generative AI is used by Microsoft 365 Copilot to perform all the tasks you would want your friendly intern to perform. The program creates draft replies, condenses long emails, and converts Word documents into PowerPoint presentations. Additionally, Copilot will attend a meeting on your behalf, recording attendees, summarizing the themes covered, and flagging any action items for your review. More than a million US businesses using Microsoft 365 will be able to use the product starting tomorrow.
If you're still having trouble using Copilot, you can always ask Microsoft 365 Chat, a chatbot that runs on generative AI from ChatGPT. Along with ChatGPT's standard internet scraping capabilities, the chatbot may collect information by scanning all of the programs in your Microsoft suite. You may ask Microsoft 365 Chat, "Did anything happen with our client Gizmodo last week?" if you were gone for a week. and Copilot will compile a list of all pertinent mentions from emails, calendars, documents, and presentations that your firm produces.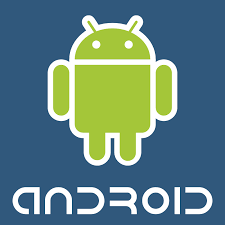 A issue in Android 14 that has caused chaos for users with multiple user profiles is being investigated by Google. A Google spokesman recognized the flaw on October 27 and stated that the team is "working hard on a fix."
We appreciate you being with us. Our team is investigating and actively working on a solution for the storage problem that some Pixel devices running Android 14 are experiencing. We will shortly add more information to this discussion.
Although the majority of the initial reports came from Pixel 6 owners who encountered the issue when the update was being released, Ars Technica revealed this week that users of a variety of devices were now contributing to a Google issue tracker for the issue, which now has over 350 replies.Their device's user accounts are completely locked out of internal storage; missing programs and frequent crashes are just a few of the issues.
With over 420 replies as of right now, some individuals have uploaded screen shots or pasted log files into the problem tracker. Several users reported that their phones have no available storage, hence they are unable to take screenshots on the device. Many compared the experience to having a ransomware infection.
Scroll to top