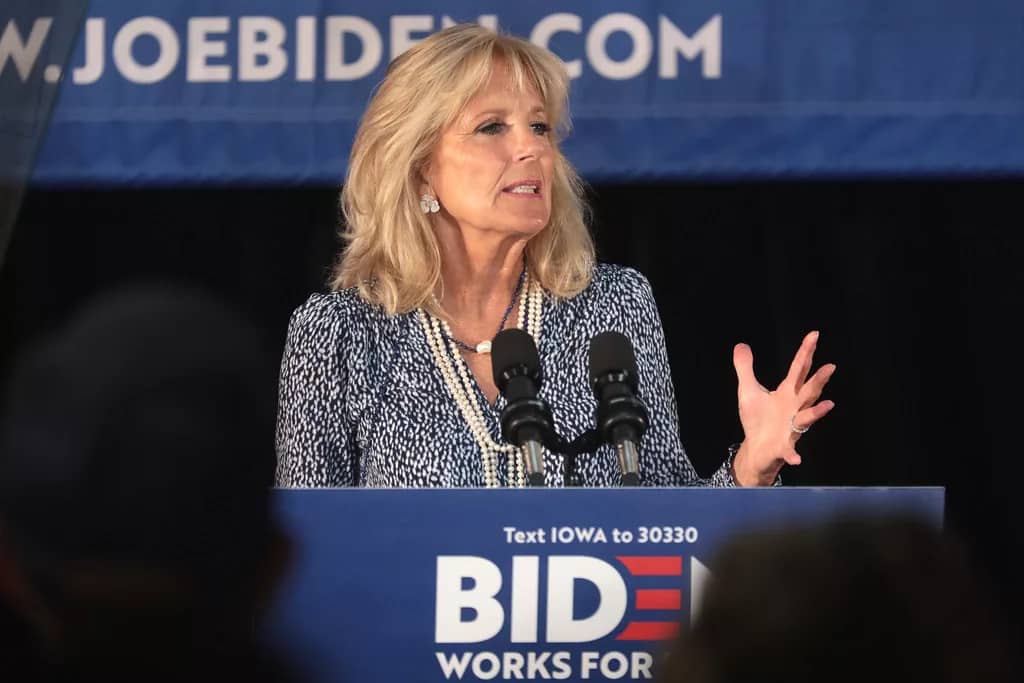 November 8 (UPI): First lady Jill Biden traveled to two towns on the East Coast on Wednesday to declare the opening of a government-funded program aimed at increasing the number of people in the country who work in technology. The program will offer career development opportunities and employment training.
In order to begin the process of filling new high-tech manufacturing positions created under President Joe Biden's legislative agenda, the first lady flew to Pittsburgh and Augusta, Georgia.
The White House stated that communities designated as "Workforce Hubs" will work to promote the growth of advanced jobs across the country by enlisting the help of the public and private sectors to develop technological work skills through education programs and apprenticeships, as well as by offering job support services to millions of potential employees.
The initiative, which was unveiled in May, has a strong emphasis on employing women, students, people of color, and other groups that have historically had low representation in rapidly developing technological industries.
The hubs in Augusta and Pittsburgh will collaborate on a variety of projects with nearby technical schools and community colleges with the goal of increasing the number of skilled workers in each area and the quantity of high-caliber employment that becomes accessible to them upon completion of their training.
According to the White House, since Biden assumed office, the government has helped to enable more than $37 billion in private investments in Georgia, which have resulted in the establishment of new high-tech manufacturing facilities and the creation of 27,000 new jobs.
Concurrently, the Labor Department provided $3.75 million to Pittsburgh to assist 300 apprentices in the fields of broadband infrastructure, transportation, and sustainable energy.
To support a wide range of new manufacturing employment in the techno-economy, numerous corporations in both states have committed to investing millions of dollars in technical job training, paid internships, dual enrollment programs, and scholarships.
The White House claimed that a number of training providers have committed to increasing skill development programs in areas such as advanced manufacturing, construction, nuclear power, clean energy, cybersecurity, and next-generation technology development in order to support the program.
Jill Biden and Mayor Ed Gainey of Pittsburgh announced the creation of over 1,000 new jobs in the fields of clean energy, high-speed internet, sophisticated manufacturing—including robotics and biomanufacturing—and infrastructure.
Pittsburgh has long been known as a site of transition, where iron ore becomes steel and steel becomes affluence. In prepared remarks, Jill Biden stated, "And today, you're still transforming—turning an old steel mill into a training center for the jobs of the future."
The White House claimed that, as part of the initiative, education and training institutions in Steel City will increase the number of apprentices and other earn-and-learn training options available to hundreds of people annually.
"Enterprises are expanding. Jobs are returning. There is a historic low in unemployment. Structures are rising," Mrs. Biden said. "Young folks are also headed for amazing careers. Allegheny County has a bright and exciting future ahead of it, one that every person in this room can be a part of.
The White House previously indicated that other hubs in Phoenix, Arizona; Columbus, Ohio; and Baltimore, Maryland would be announced in the upcoming weeks.
The administration also named the fifteen cities that will be included in its Good Jobs, Great Cities Academy. These cities include Birmingham, Alabama; Chattanooga, Tennessee; Duluth, Minnesota; Fort Lauderdale, Florida; Frederick, Maryland; Jamestown, New York; Kokomo, Indiana; Lansing, Michigan; Missoula, Montana; Monroe, North Carolina; Newark, New Jersey; San Antonio, Texas; Santa Fe, New Mexico; Saint Louis, Missouri; and Tempe, Arizona. The academy will also work to provide technical assistance and other workforce development initiatives in a broad range of cities.
A nationwide initiative to increase access to sophisticated manufacturing employment that doesn't require a four-year college degree is also being planned by the government.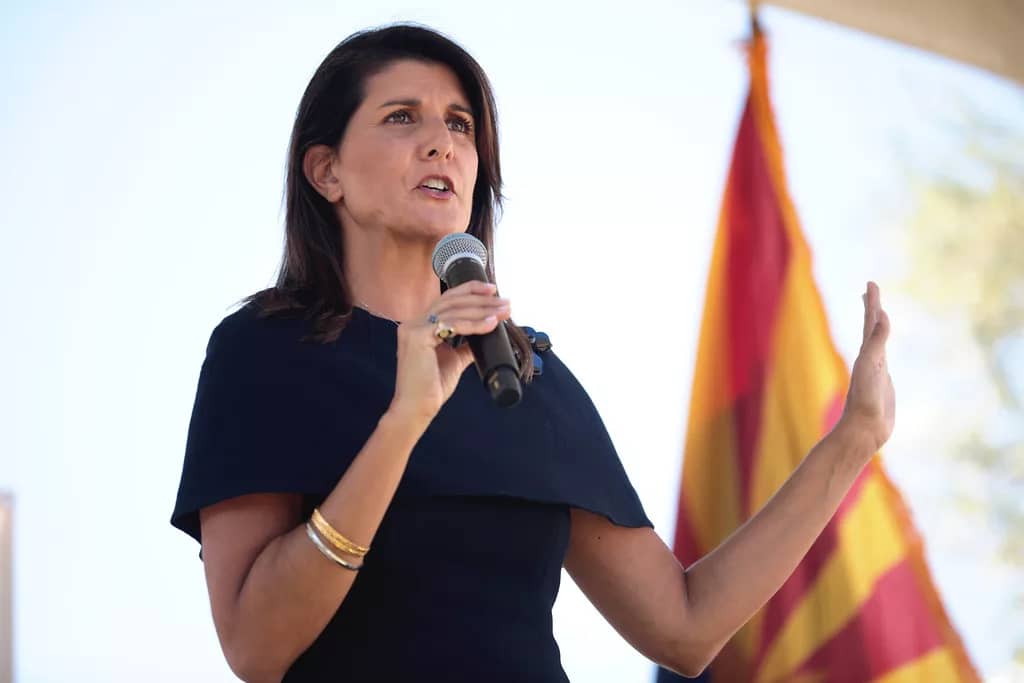 From one of the three guys standing to her left on stage on Wednesday night in Miami, Nikki Haley had heard worse than snippets of gunfire. She faced insults directed at Native Americans when running for South Carolina governor in 2010. Despite the fact that she was born in South Carolina's Bamberg County Hospital, the state party chairman declared three years later that she ought to "go back to wherever the hell she came from." The Secretary of State is said to have called her to her face with sexist epithets beginning with B and C while she served as the U.S. Ambassador to the UN.
However, during the third discussion amongst the lesser-known candidates, Haley became quite agitated when her daughter's use of social media was brought up by the presidential candidate. Rena Haley's TikTok was brought up by tech bro Vivek Ramaswamy, to which Haley responded with a cool edge, "Leave my daughter out of your voice." Her daughter was watching from the room when she said, "You're just scum."
Haley appeared to be resetting her aggression and maybe reminding herself that anger directed towards female candidates might be easily misinterpreted as hostility. Her gaze was fixed on the bright Miami stage lights overhead.She has done well thus far in the current Republican campaign with such level-headed ownership of her domain. As far as national surveys, early state polls, and her reputation among funders go, she is the only contender rising. Haley is fast emerging as a credible primary opponent and the Republicans' greatest chance to discover an escape route to Donald Trump's third nomination, even if he is still miles ahead of her.
"Using politicians from the 20th century to win the battles of the 21st century is not possible. Haley stated in her final remarks, "We have to go ahead. It summed up her campaign's central claim, which is that Republican voters would prefer a high-stakes diplomat and former state leader to a former president who is facing four separate legal proceedings. That formulation is really logical, in my opinion. However, query Jon Huntsman, the former governor of Utah and the former ambassador to China and Singapore, on the two delegates he secured during his presidential campaign in 2012.
Haley knew the rules on stage. Her hawkish instincts on national security gave her an advantage during a debate that covered threats from China and the southern border, as well as the situations in Ukraine and Israel. She makes the astute argument that Congress enacting a federal abortion ban is about as likely as discovering the Loch Ness Monster because she is a pragmatic realist when it comes to social matters. Her home state edge in South Carolina, which she has never lost once in her 20-year career, is another advantage she has. She is being guided by some very smart advisers in the lead-off states of Iowa and New Hampshire.
But it must be acknowledged that Haley, her policy-based opposite, who once again bailed out of the debate entirely, is still far from posing a challenge to Trump. The former president was presenting his own show, which was rife with victimization and complaints, some 20 minutes away from the Miami theater. He was promising the GOP base an unrealistic agenda once more. An anti-Joe Biden rallying cry, "Let's Go, Brandon," was led by a UFC fighter to the audience before Trump entered the stage in Hialeah, Florida. The slogan wasn't very clever. Not statecraft, but showmanship.
There are benefits to being a past president, and raising money is foremost. In the three months before October, Trump raised over $24 million, and in the previous quarter, he raised $17 million. With $37 million in the bank at the end of the term, he was $20 million ahead of Florida GOP Governor Ron DeSantis's $12 million.
Yes, even though DeSantis's popularity among Republicans has significantly decreased since the beginning of the campaign, he is still running. The man known as "Ron DeSanctimonious" is a little unbalanced coming into the starting line due to some rough terrain and Trump's scathing insults. Nevertheless, his threat was never very dangerous—the closest he ever came to surpassing Trump was a 15-point disadvantage.
While Haley may be making progress, she is still behind Trump by a significant 50 points. Furthermore, although winning the Not-Trump primary is important for media attention, second place is not rewarded under Republican rules. This implies that she must either begin to map out a strategy for surpassing Trump in less than a year or persuade supporters of candidates such as Sen. Tim Scott of South Carolina and former governor Chris Christie to switch sides. Still, they are difficult odds. It seems that not even the possibility of voting for a nominee who is in jail will be enough to weaken Trump's grasp on the party.
"I'll say this about Donald Trump: You cannot lead this party or this country as a leader if you are going to spend the next year and a half trying to avoid going to jail or being in court," remarked a sour Christie. "It must be stated clearly."
That's the reason Haley has chosen her targets so carefully while criticizing her former boss. "He was the ideal president in the ideal circumstances. Serving as Trump's U.N. representative, she declared, "He's not the right president right now."
But because of her astute late rise, competitors without Trump find her an easy target to humiliate on public platforms.
"Do you need a pioneer who will focus on this country, somebody from an alternate age? Or, on the other hand, is Dick Cheney in three-inch heels more your style? Ramaswamy commented prior to ridiculing both Haley's and DeSantis' shoe determination. "In this occurrence, there will be two of them performing this evening."
Haley missed no beats as she went to her go-to reaction. "They have five crawls of heel. She commented, "I don't wear them until you can run in them. "I have heels. They're not intended to make a style explanation. They are used for ammunition.
At the point when she was interrogated in this manner regarding the hostility by Ramaswamy, Haley was naturally derisive. "Hello, I'm a mother." She expressed in the twist, "I will get me covered up the second that you begin expressing something about my 25-year-old girl."
But if serious-minded Republicans wish to avoid a third Trump nomination, perhaps it's time to extend her that courtesy.
Ivanka Trump, the daughter of Donald Trump, is the last witness for the New York attorney general's office and will testify on Wednesday in the former president's civil fraud trial.
Even though Ivanka Trump was removed from Attorney General Letitia James's case earlier this year by an appeals court, she will probably still be questioned about her involvement in obtaining financing for properties while she was employed by the Trump Organization and the appraisal of an apartment she rented in one of her father's Manhattan buildings.
Her evidence follows her father's appearance on the witness stand on Monday, during which the former president repeatedly irritated Judge Arthur Engoron by attacking the attorney general and the judge with political jabs.
Ivanka Trump's attendance on Wednesday may not have generated as much excitement, but the circumstances surrounding her testimony have certainly generated drama. Engoron decided that she had to testify despite her filing a move to revoke the subpoena demanding her testimony. Her request for a stay was granted by an appellate court, even though she stated it would be challenging to present during a school week.
Eric Trump and Donald Trump Jr., Ivanka Trump's brothers and co-defendants in the lawsuit, gave testimony last week.Ivanka Trump is aware of the accusations made in the civil fraud trial, in which the state attorney general is requesting a $250 million damages award as well as a ban on Trump's ability to conduct business in the state.
Before joining her husband, Jared Kushner, as a top advisor in the White House in 2017, she was an executive at the Trump Organization.
The attorney general's first lawsuit, which was filed in September of last year, focused on Ivanka Trump's role in obtaining a loan for the purchase of Trump's Doral golf course in Florida and Chicago properties in 2012. The attorney general claims that the loan was extended in part due to Trump's false financial statements that exaggerated his assets.
The complaint claims that "Ms. Trump knew that on each of those transactions with Deutsche Bank, the transactions included a personal guarantee from Mr. Trump that required him to provide annual Statements of Financial Condition and certifications."
On Monday, Trump was questioned to confirm that, when he signed those loan agreements, he was aware that they contained requirements for annual financial accounts and a minimum net worth.
Ivanka also participated in the auction for the Washington, DC, Old Post Office, which Trump turned into a hotel before selling it the previous year.
The attorney general's office stated in a letter that "Mr. Trump and Ivanka Trump participated personally in the bidding process in 2011." "Ivanka Trump was specifically involved in drafting correspondence to the GSA regarding the bid and replying to the GSA's criticisms of deficiencies."
Before the trial ever began, Engoron declared that Trump and the other defendants were guilty of fraud. The amount of damages the Trumps will have to pay for the alleged gains they made through dishonest business practices is currently being considered by the judge. In addition, the attorney general is attempting to substantiate allegations of insurance fraud, phony financial statements, and falsified corporate documents.
Ivanka Trump disassociated herself from the financial records in a deposition taken last year for this probe, stating that she was aware the companies had them but that she had no "specific" memory of her father having personal financial statements.
"Yeah, he has accountants with a ton of stuff and statements, but no, sorry, I don't know exactly what was prepared for him as an individual apart from the company and the properties I was working on, so no, I don't know how they did that and who prepared that and the mechanisms like that," the witness stated in her deposition.
When asked if, as a University of Pennsylvania graduate from the Wharton School of Business, she was aware that financial statements fairly depict the financial status of an entity by including all of its assets and liabilities, she said, "I've never prepared one. I'm not sure. I haven't produced any. I'm not a book-keeper.
Ivanka is not a co-defendant any longer
She will be questioned about her work at the Trump Organisation, but as a result of an appeal court decision in June, she is no longer involved in the case.
After determining that Ivanka Trump was not a party to an August 2021 arrangement between James' office and the Trump Organization to tollell the statute of limitations, the court dismissed the charges against her.
By the time the tolling agreement was completed, "the record before us…indicates that defendant Ivanka Trump was no longer within the agreement's definition of 'Trump Organization,'" the order reads. "Any claims arising after February 6, 2016, are not supported by the charges made against defendant Ivanka Trump. Therefore, all accusations made against her ought to have been rejected as premature.
Engoron has rejected the assertions made by Trump and his lawyers that the statute of limitations should likewise bar claims made against the former president.
Ivanka Trump attempted to circumvent her testimony in the case by utilizing the appeal court's decision. Bennet Moskowitz, her attorney, contended that the court lacked jurisdiction over her as she had ceased to be a resident of New York and had stopped working there in 2017.
Ivanka's testimony was subpoenaed, according to Trump's lawyers, as part of "continuous harassment of President Trump's children."
Attorney Chris Kise stated, "They want her in the courtroom so it can be packed with media and we can have another circus day."
Ivanka's penthouse apartment Another issue Ivanka Trump is likely to get questions about is a Penthouse apartment in Trump Park Avenue that she leased. According to the attorney general's complaint, her rental agreement included an option to purchase the unit for $8.5 million. But in Trump's 2011 and 2012 statements of financial condition, the unit was valued at $20.8 million. In 2013, it was valued at $25 million. The complaint also alleged that she was given an option in 2014 to purchase a different, larger penthouse unit in the building for $14.3 million – but the unit was listed in the 2014 statement of financial condition for $45 million.
"In that year, Ms. Trump's option to purchase the unit at a steep discount was included in a lease in which she was charged a rental payment substantially below the market rent for similar units in the same building," the complaint states. Donald Bender, Trump's former accountant at Mazars, testified that his job was not to audit the financial statements, but "from time to time," he would point out errors to Trump Organization officials.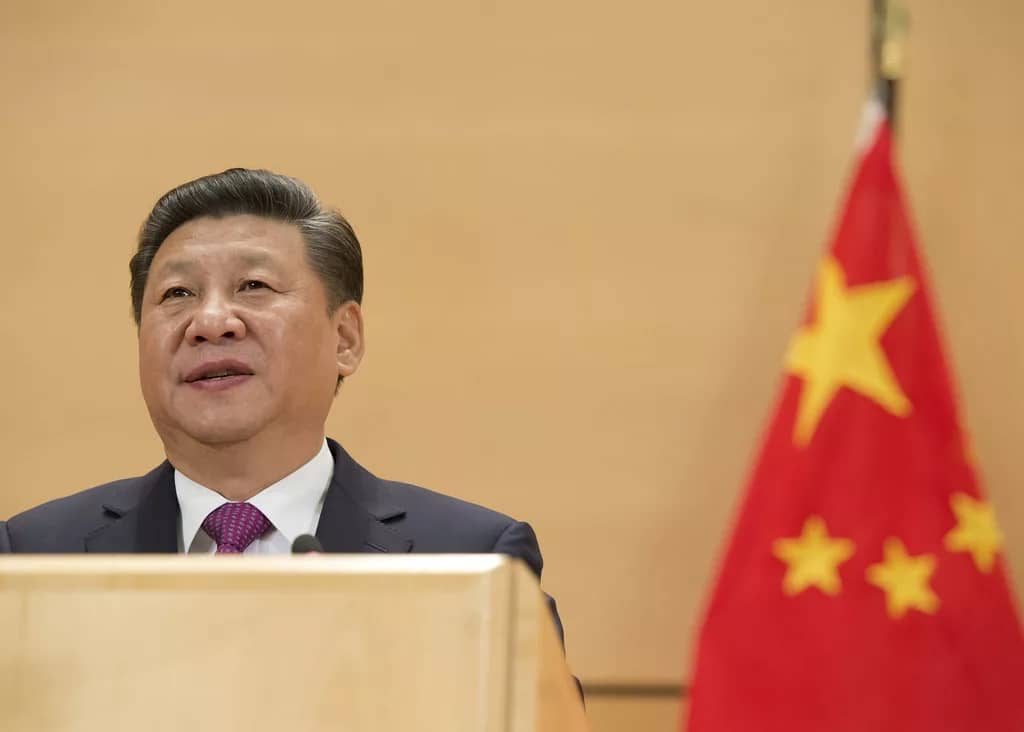 China (AP) In light of China's strict regulations on free speech on the internet, Chinese President Xi Jinping stated on Wednesday that nations should work together to address any risks related to artificial intelligence.
China has simultaneously optimized the economic advantages of the internet and the propaganda value of social media for the authoritarian goal of the ruling Communist Party.
At the World Internet Conference Summit in Wuzhen, in the eastern city, Xi gave a taped speech.
Rather than advocating for conflict, he argued for shared security in cyberspace. He voiced his opposition to "cyberspace hegemony" and said that China would cooperate with other nations to handle the challenges posed by the advancement of artificial intelligence.
With the adoption of the Global AI Governance Initiative, a plan unveiled by the Chinese government last month advocating for an open and equitable environment for AI development, China is prepared to "promote the safe development of AI," he declared.
Reiterating Xi's statements at the conference, Li Shulei, the director of the Communist Party's propaganda department, stated that China would collaborate with foreign nations to "improve the safety, reliability, controllability, and fairness of artificial intelligence technology."
The Chinese government initially organized the conference as an annual affair in 2014 to talk about internet development. China allows access to most foreign news and social media platforms within the Wuzhen area during the conference but prohibits them beyond.
In June, before Secretary of State Antony Blinken's visit to Beijing, Chinese state-sponsored hackers managed to get past Microsoft's cloud-based security and compromise the email accounts of officials at many U.S. organizations that deal with China.
A limited number of people at an unidentified number of U.S. agencies had their email accounts accessible by the surgical, targeted espionage, which was uncovered by the State Department in mid-June, according to U.S. officials. They added that none of the stolen data or compromised systems were classified.
Commerce Secretary Gina Raimondo was among the compromised officials; her organization enforced export restrictions that have hurt numerous Chinese businesses.
Five Chinese nationals were prosecuted by the Justice Department in September 2020 for hacking into over 100 US and international businesses and organizations, including video game and social media corporations, educational institutions, and telecom providers.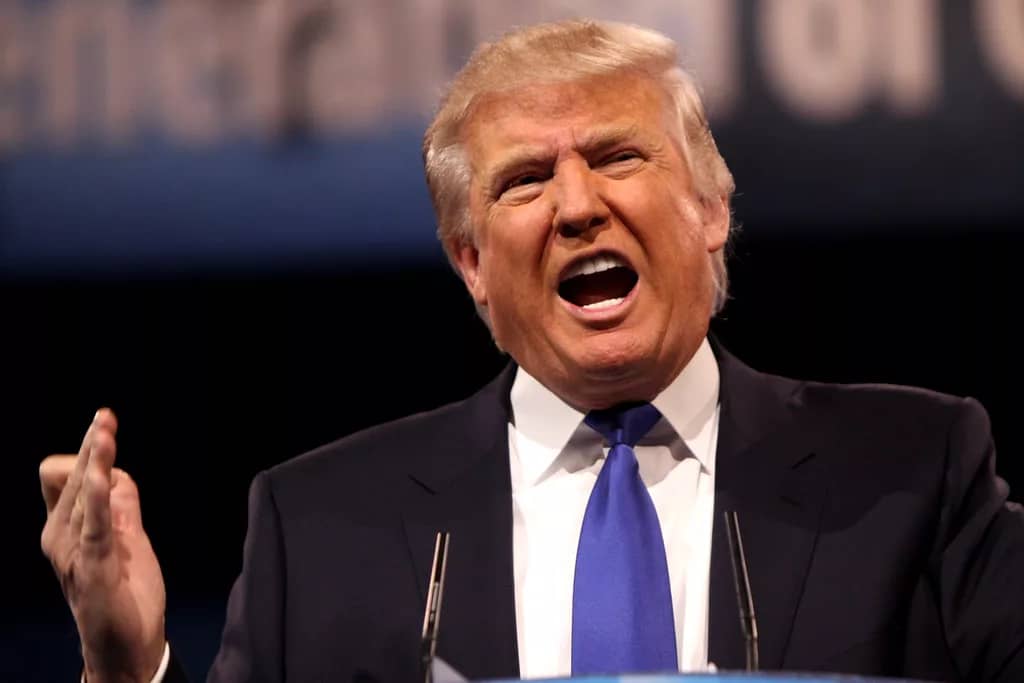 Prior to his federal election meddling trial, Judge Tanya Chutkan denied former President Donald Trump access to the evidence presented by federal prosecutors.
In August, a federal grand jury accused Trump of four charges, one of which was conspiracy to defraud the US. Special counsel Jack Smith of the Department of Justice has looked into Trump's purported attempts to rig the election results, including attempts to provide fictitious slates of electors in swing states that the president lost to the Electoral College.
Trump continues to insist on his innocence and charges that the prosecution is being singled out for political reasons. Like in his previous three criminal trials, he entered a not guilty plea in this one as well.
The judge presiding over the trial, Chutkan, issued an injunction on Wednesday preventing the attorneys representing Trump from accessing certain sensitive government evidence against him.
Chutkan granted the government's request to substitute "unclassified summary information for certain classified information" and permit prosecutors to conceal "certain classified information" from the former president.
In their move to suppress the information, the government used the Classified Information Procedures Act and Rule (CIPA). The nature of the evidence being kept by Trump's legal team is unknown because the information is classified.
Finding in favor of Smith, Judge Chutkan concluded that the government's summary "adequately describes any content of the withheld materials that could be considered relevant and helpful to the defense."
Earlier in October, Trump's legal team filed a motion of their own, asking for "attorneys' eyes-only" access to the CIPA materials.
It is important to note right away that neither this court nor the defense can think of any instance in which the remedy requested here has been granted. "As [CIPA's] House Report explains,'since the government is seeking to withhold classified information from the defendant, an adversary hearing with defense knowledge would defeat the very purpose of the discovery rules,'" Chutkan said, as justification for the lack of precedent.
She went on to say, "It is not possible to isolate the unclassified portions of the CIPA § 4 Motion in such a way that its arguments could be meaningfully litigated."
Newsweek emailed the Trump campaign to request a statement.
Separate Order on Classified Evidence Issued by Aileen Cannon
A few minutes ago, Judge Aileen Cannon, who is in charge of the federal trial concerning the classified materials discovered at Trump's Mar-a-Lago home, made an additional ruling regarding a CIPA order that the government had filed.
In that order, the government asked to restrict access to sensitive materials for Trump's legal team more widely by using a different CIPA regulation.
But Cannon rejected their argument, saying it lacked "merit." Federal prosecutors must use the "proper mechanism" to obtain this, according to Cannon, even in cases where the special counsel "meets its burden to restrict from defendants whatever quantity of classified information it seeks to restrict."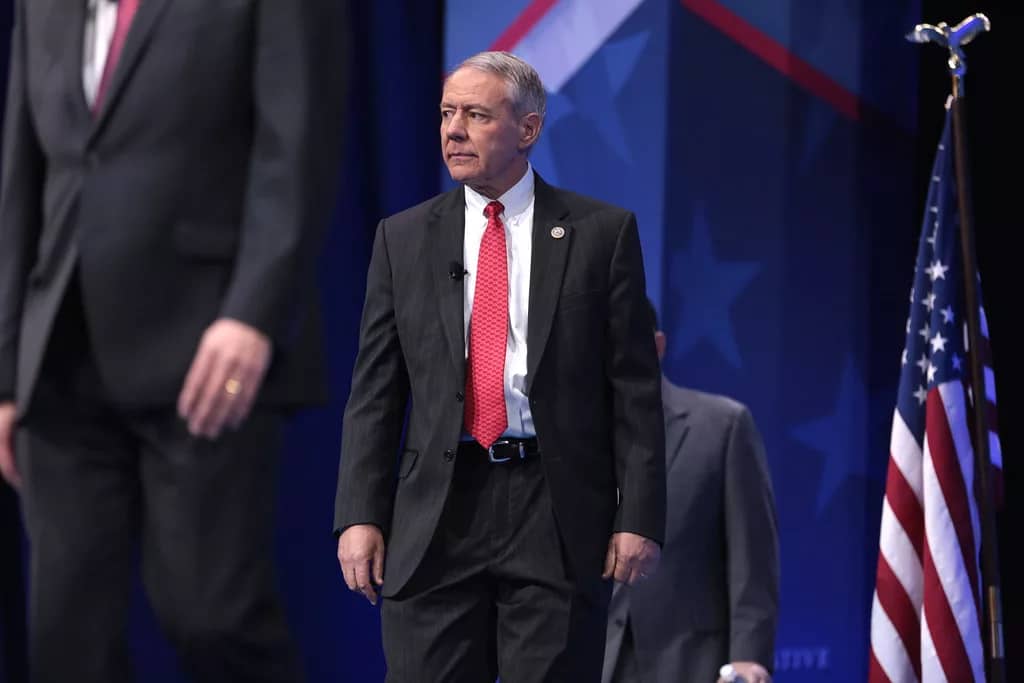 Rep. Ken Buck has said that he will not run for the House of Representatives again. The 64-year-old Republican has represented parts of Northern and Eastern Colorado for five terms, and he currently represents the 4th Congressional District in Colorado.
Buck stated, "Our nation is on a collision course with reality and a steadfast commitment to truth, even uncomfortable truths, is the only way forward," referring to his own party's electoral denials over the attack on the U.S. Capitol on January 6.
In a news release via video, Buck continued, saying, "We lost our way."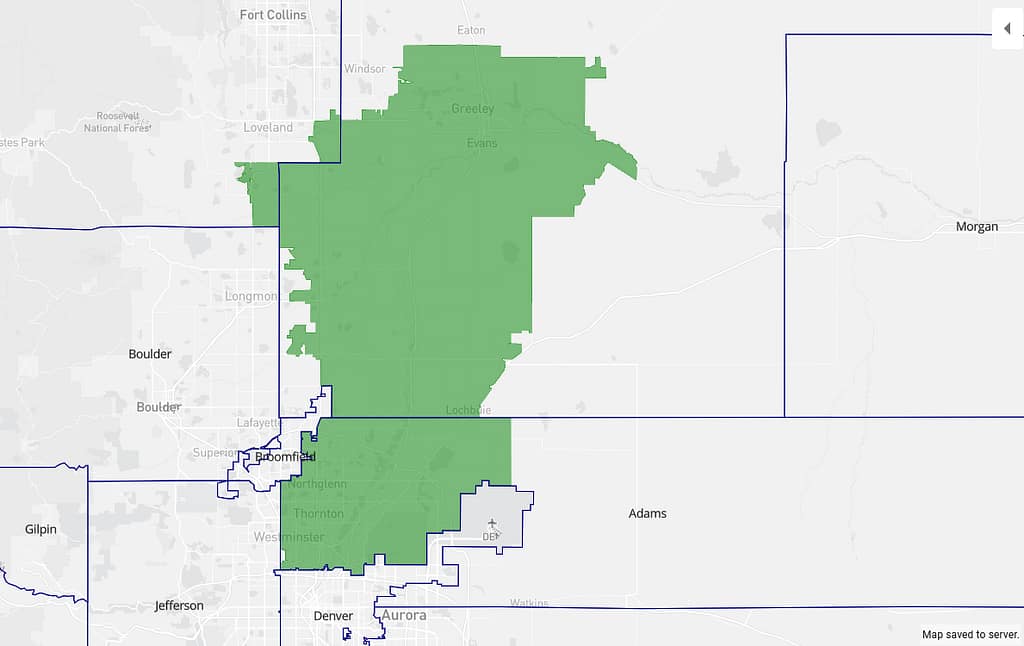 The conservative thanked his friends in Colorado for giving him the chance to serve both you and our country in a message released on Wednesday. I'm excited to see you at the high school football game and the grocery store. The biggest honor and professional rush of my life has been representing you in Washington, DC."
Buck, 64, voted earlier this month to remove former House Speaker Kevin McCarthy from office, along with eight other Republicans.
Buck was first elected to Congress on November 4, 2014, and is from Windsor, which is located around 60 miles north of Denver. His website lists him as a member of the House Foreign Affairs and Judiciary Committees. He is a member of the House Judiciary Subcommittee on Immigration and Citizenship as well as the Antitrust, Commercial, and Administrative Law Subcommittee. In addition, he is a member of the House Foreign Affairs Subcommittee on the Western Hemisphere and the Indo-Pacific.
After graduating from law school, Buck worked for Congressman Dick Cheney (R-Wyo.), before Cheney was appointed vice president. Buck thereafter joined the US Department of Justice as a prosecutor. He began working for the Colorado U.S. Attorney's Office in 1990, rising to the position of Chief of the Criminal Division.
Before he entered the 2004 congressional race, Buck was elected district attorney for Weld County three times.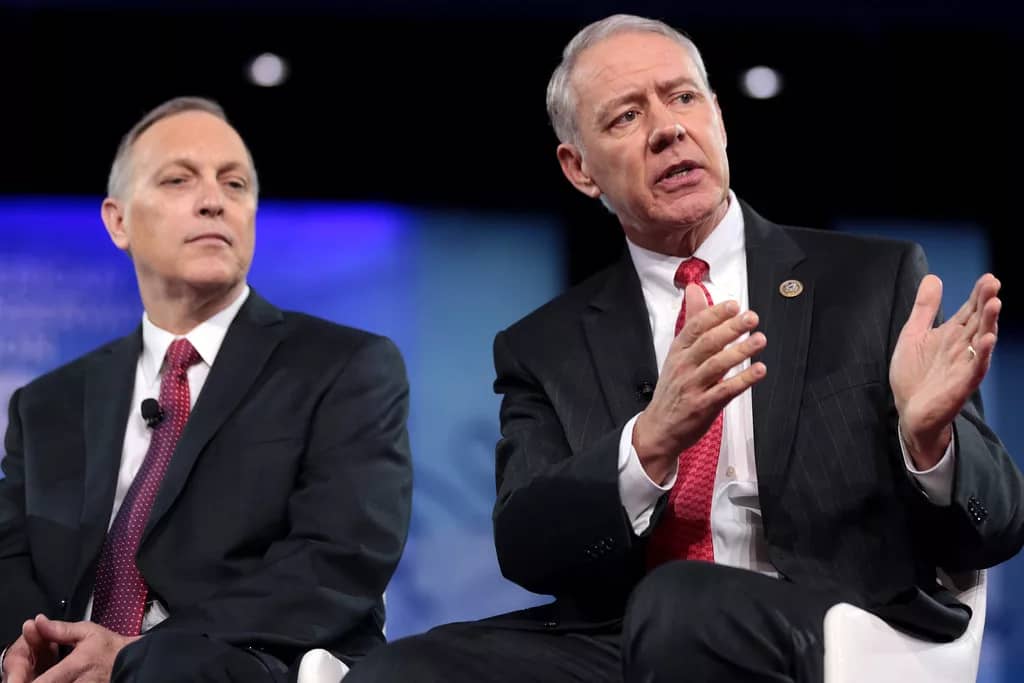 Buck announced earlier this month that he was getting an eviction notice and would soon have to relocate his Windsor business. Buck, a longtime Weld County resident, got a notice to vacate his office in Water Valley. According to a representative for Buck, Buck received the eviction notice because he declined to support Jim Jordan for Speaker of the House of Representatives.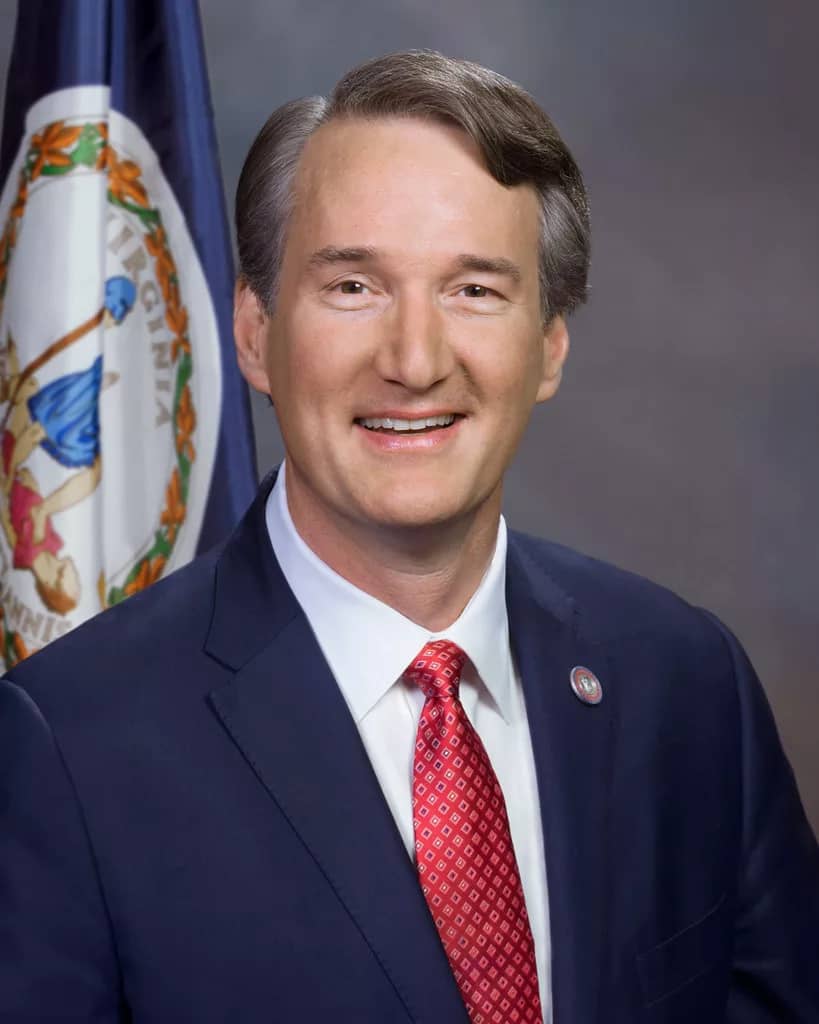 Following the Supreme Court's decision last year to eliminate the federally protected right to an abortion, many of the most astute Republican strategists murmured, rather ominously, that their colleagues had traded in their iconic symbol for a different, more appropriate zoo animal: an ostrich rather than an elephant. On one of their flagship topics, Republicans across the board were doing their hardest to pretend that their side hadn't just scored the largest triumph in a generation.
In a series of message memos distributed last year, several of the party's most astute pollsters urged candidates to concentrate on the economy and inflation, areas where the GOP had a chance, particularly with those who did not strongly connect with either party. The Republican National Committee informed candidates and campaigns last September that "Democrats and the national media are determined to try and make abortion the top issue ahead of the midterms; however, the media is not on our side, and we do not answer to them but to voters." In last year's exit surveys, abortion was the most important issue for 27% of all voters, ranking second only to inflation and surpassing immigration, crime, and gun laws by a 2-to-1 margin. Therefore, no, it wasn't only the media examining the positions of the candidates.)
In other words, Republicans are aware that abortion has become a non-issue and have turned it into a problem since Roe's national protection was removed. It was one thing to declare that a major turning point in the culture wars would be achieved. It was an entirely different story to witness state lawmakers swiftly outlaw or restrict abortion in twenty-one states so far. It was pink at best, not the red wave that was forecast for last year. Since Dobbs, abortion rights have won in all seven states when they were placed directly on the ballot. Not all of them are California-style states, either; anti-abortion rights organizations have been rejected in Kansas, Montana, and Kentucky. This is so important that local campaigns are affected—just ask Lincoln, Nebraska's mayor.
And that leads us to Virginia, where early voting began on September 22. In the D.C. television market that covers Northern Virginia, campaign commercials may be seen almost every commercial break. This is the first election in which voters will have the opportunity to amend the Senate and the House of Delegates since 2019 and 2021, respectively, out of the 140 seats in the Virginia legislature. Republicans in Virginia believe they have figured out how to discuss abortion and win elections, while national Republicans are attempting to keep the discourse focused on fiscal concerns and Joe Biden's extreme unpopularity.
Glenn Youngkin has persuaded his group of Republican rivals to align themselves with his concept of outlawing abortions beyond 15 weeks, with the exception of rape, incest, and motherhood. He has spent almost $1 million on advertisements to inform people about his intentions.
The only state in the South, Virginia, that has not restricted access to abortion by utilizing the Dobbs latitude is that state. Democrats' razor-thin 22–18 Senate majority is the only reason for their inaction. (In the Lower Chamber, Democrats are outnumbered 46–48.) The state legislative elections next week will be off-year events, as they traditionally are in Virginia, with lower voter turnout than even-year federal campaigns. Therefore, after a rough first at-bat following Dobbs, even a small number of voters in swing districts might determine whether Youngkin's vision is viewed as a model for a GOP resurgence.
Abortion is persistently more popular than some conservatives would have us believe, according to polling data. According to the Pew Research Center, 54% of Americans believe that access to abortion care should be simple. According to the same survey, 62% of Americans believe that surgery should be allowed in all or most situations. Further, things deteriorate for Republicans. Americans believe that medical abortion should be permitted in their state by a ratio greater than two to one.
To be sure, Youngkin's plan has not won over all Virginia Republicans.
Republicans have spent slightly less than $600,000 on abortion-related advertisements, per a Washington Post investigation. That amount is at least $4.5 million among Democrats. Ad spending on crime is far higher in Republican ad agencies than on abortion.
Still, politicians from all around the country are taking a keen interest in Virginia's renewed push for abortion rights. More than Youngkin's personal political success—nobody believes that the Richmond Governor's Mansion is his ultimate objective—the pivot on reproductive rights is already being put to the test in well-known Senate contests. The argument is that since abortion and the deadlines for getting an abortion are unavoidable, these candidates would be better served softening their stances and appeasing their Washington-based advisors and backers.
And there are grounds to believe that this might genuinely succeed for the data-driven nerds who approach campaigns like Moneyball: According to a Gallup poll, 69% of Americans approve of abortion in the first trimester, but that number drops to 37% in the second—exactly around the 15-week mark. Youngkin's political arm convened a focus group comprising female swing voters aged 30 and above to discuss strategies for marketing the 15-week restriction, which might be a crucial factor in next week's elections.
Undoubtedly, there's a good reason why the majority of proponents of abortion rights would rather see Roe incorporated into federal law.
Reporters and activists across the nation have not had to search far to discover an endless supply of accounts of women (and occasionally girls) in states enacting new abortion restrictions who were either denied access to abortion exceptions for urgent medical needs or did not have the resources or chance to demonstrate that their pregnancy was the consequence of rape or incest.
Many voters could be unable to support a politician who supports a fresh ban of any kind, even if it is only for 15 weeks with some exceptions, because of the agonizing details in some of those stories. Or the reason why a portion of the GOP base is uncomfortable with their candidates discussing the topic excessively.
Exhibit A would be the presidential contest, in which supporters of Florida Governor Ron DeSantis expressed both admiration and concern over his decision to sign a law prohibiting abortion care beyond six weeks.
Next Tuesday in Virginia, if Youngkin does better than anticipated, he will have presented a blueprint that other Republicans can use. Additionally, he might cause a stir on Capitol Hill by providing Sen. Lindsey Graham of South Carolina with proof that his colleagues shouldn't be afraid of his plan to outlaw abortions after 15 weeks of pregnancy. Republicans might feel at last at ease giving up their ostrich postures and returning to being elephants, or at the very least RINOs.
Scroll to top