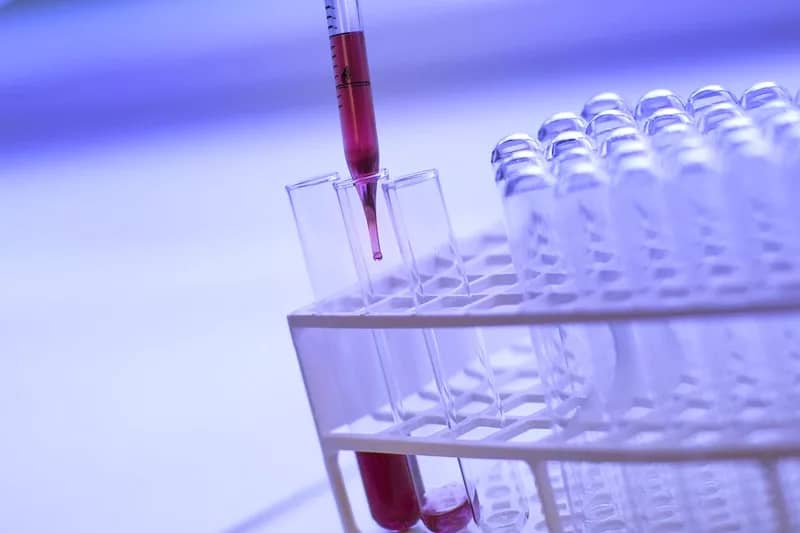 By reducing the need for additional operations, a new test for womb cancer may relieve thousands of women from suffering and worry.
The test gives women who experience abnormal vaginal bleeding the chance to be quickly ruled out of cancer or to receive an earlier, more accurate diagnosis.
The test is more accurate than current methods at identifying women who require more testing, according to experts. It employs a vaginal swab.
Thousands of women currently have transvaginal ultrasounds, in which high-frequency sound waves can reveal indications of a thicker lining inside the womb, perhaps indicative of womb cancer.
In the event that this is discovered, women proceed to have a hysteroscopy, in which a tiny telescope is inserted into the cervix to take pictures of the womb using light and a camera.
In addition to this potentially unpleasant operation, many women often have additional testing, such as a biopsy.
However, many women are referred for examinations even if they may not truly have cancer since the thickness of the womb lining varies throughout the menstrual cycle, and black women are more likely to have disorders like fibroids that can cause the womb lining to thicken.
According to recent research of 400 women that was published in The Lancet Oncology, the WID-qEC test is more accurate in identifying which women require additional testing.
The study, which was partially supported by the Eve Appeal, the UK's gynecological cancer research charity, discovered that 91% of the women who were ultimately diagnosed with womb cancer were identified by both the test and ultrasound imaging.
According to cruise line officials, the guy who vanished from a Carnival cruise ship on Monday in the Gulf of Mexico is now thought to have jumped.
According to a statement from Carnival, at around 1:40 a.m. on Monday, surveillance footage shows the guy, 28-year-old Tyler Lee Barnett of Houma, Louisiana, jumping from a lifeboat on the fourth deck of the Carnival Glory.
Barnett was first seen on board the ship about midnight on Monday, according to an initial analysis of security footage. However, officials then claimed that Barnett had changed his attire, which affected the results of the video search.
Carnival said in a statement, "Only on Tuesday were we informed of the possibility of him wearing a different shirt, which allowed our security team to change the guest's profile as we searched onboard video."
The United States Coast Guard sent two aircraft and conducted a search on Monday night after Barnett was first reported missing. Because of "the uncertainty of the potential time of him falling overboard," rescue workers were scouring a region of over 200 miles along the ship's route, according to the Coast Guard.
The search for the missing person was put on hold overnight because to gale-force winds and waves between 8 and 12 feet, according to the Coast Guard. However, on Tuesday morning, an HC-144 Ocean Sentry was sent out to continue the search.
Barnett's mother stated in an interview with WVUE in New Orleans that her son was a passionate fisherman and the father of twin girls who are three years old.
"I continue to pray that they locate his body before the water animals capture him. Elisha Reid expressed her desire to be able to bury her son to the outlet. "He loved the water and he loved to fish, so that's the only way I can have peace with him lost at sea." I'll take it knowing he's back on the water, where he truly loved to be. And he's got the fish he enjoyed catching with him.
According to the story, Reid added that she thought her son had been drinking when he slipped from the lifeboat instead of jumping from it.
When Barnett vanished, the Glory was en route from New Orleans to Montego Bay, Jamaica. According to Carnival, the cruise is a seven-day journey around the Western Caribbean. The Coast Guard gave the ship the all-clear to proceed to Montego Bay, where it was expected to dock on Wednesday.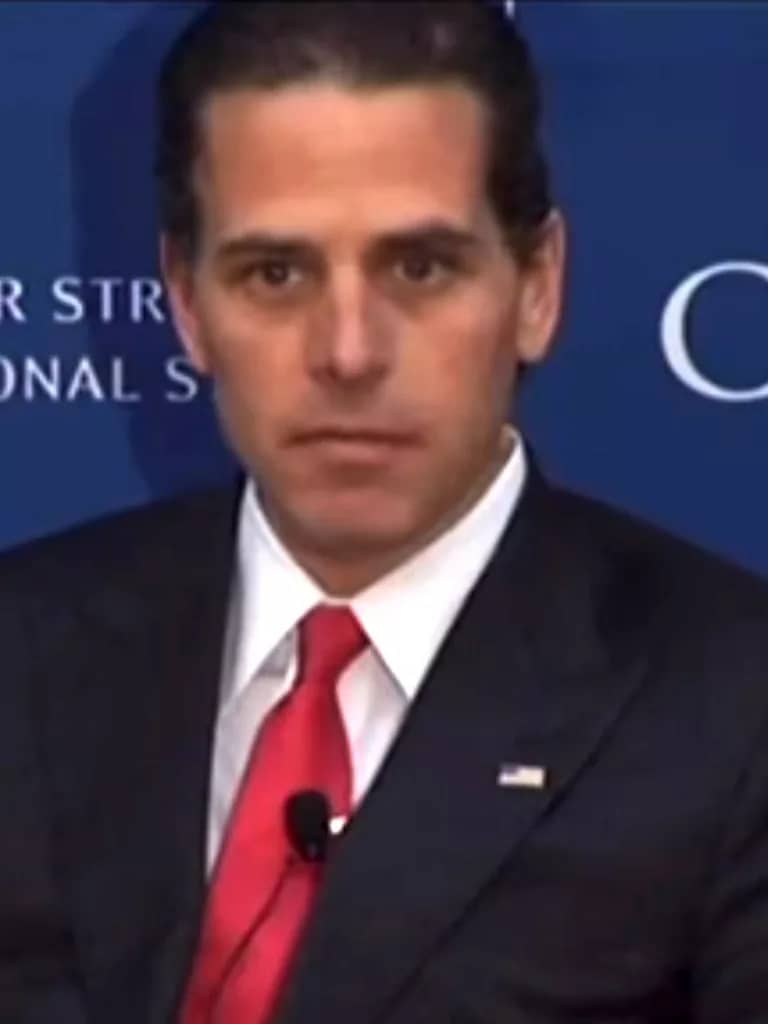 AP/WASHINGTON — On Wednesday, Hunter Biden requested permission from a judge to subpoena information from Donald Trump and former Justice Department employees in order to investigate whether political pressure improperly affected the criminal case against him.
According to Biden's legal team, Trump put "incessant, improper, and partisan pressure" on his then-attorney general William Barr and two of his senior deputies, Jeffrey Rosen and Richard Donoghue, in "certain instances."
The investigation into President Joe Biden's son's taxes and a gun purchase started in 2018, when Republican Trump was still in office, even though charges against him weren't filed until this year.
The court brief references statements made by Trump in the public, data from the House subcommittee that looked into the attack on the U.S. Capitol on January 6, 2021, and specifics from Barr's book, where he talked about anxiety rising after Trump attempted to put pressure on him regarding the Hunter Biden investigation's status.
The federal weapons case against Hunter Biden, who is accused of violating rules prohibiting drug addicts from possessing firearms, is being contested by defense lawyers, who are pushing for subpoenas. His father, a Democrat who defeated Trump in 2020, is running for reelection, and he has entered a not guilty plea. The case is expected to go to trial in 2024.
The subpoenas would ask for correspondence and other records pertaining to the inquiry, including its inception and the decisions made regarding charges. Trump's and the three former senior Justice Department officials' representatives did not immediately respond to requests for comment via email.
In order to support his claim that the case is "possibly, a vindictive or selective prosecution arising from an unrelenting pressure campaign beginning in the last administration," Hunter Biden's attorney, Abbe Lowell, claimed that the information was crucial.
U.S. District Judge Maryellen Noreika, a Trump appointee, is the recipient of the subpoena request. The plea deal collapsed in July due to concerns raised by Noreika throughout the summer.
Under an arrangement that would have saved him prosecution on a firearms count if he remained out of trouble for two years, Hunter Biden was due to enter a guilty plea to misdemeanor tax charges.
Trump and congressional Republicans, who were looking into almost every facet of Hunter Biden's business transactions and the Justice Department's handling of the case, had mocked it as a "sweetheart deal."
In recent months, Hunter Biden has adopted a more assertive legal strategy, retaliating with lawsuits against Republican Trump allies who have exchanged and distributed personal information on a laptop that is allegedly his.
Although no fresh tax charges have been brought as of yet, the special counsel presiding over the case has hinted that they may in Washington or in Hunter Biden's home state of California.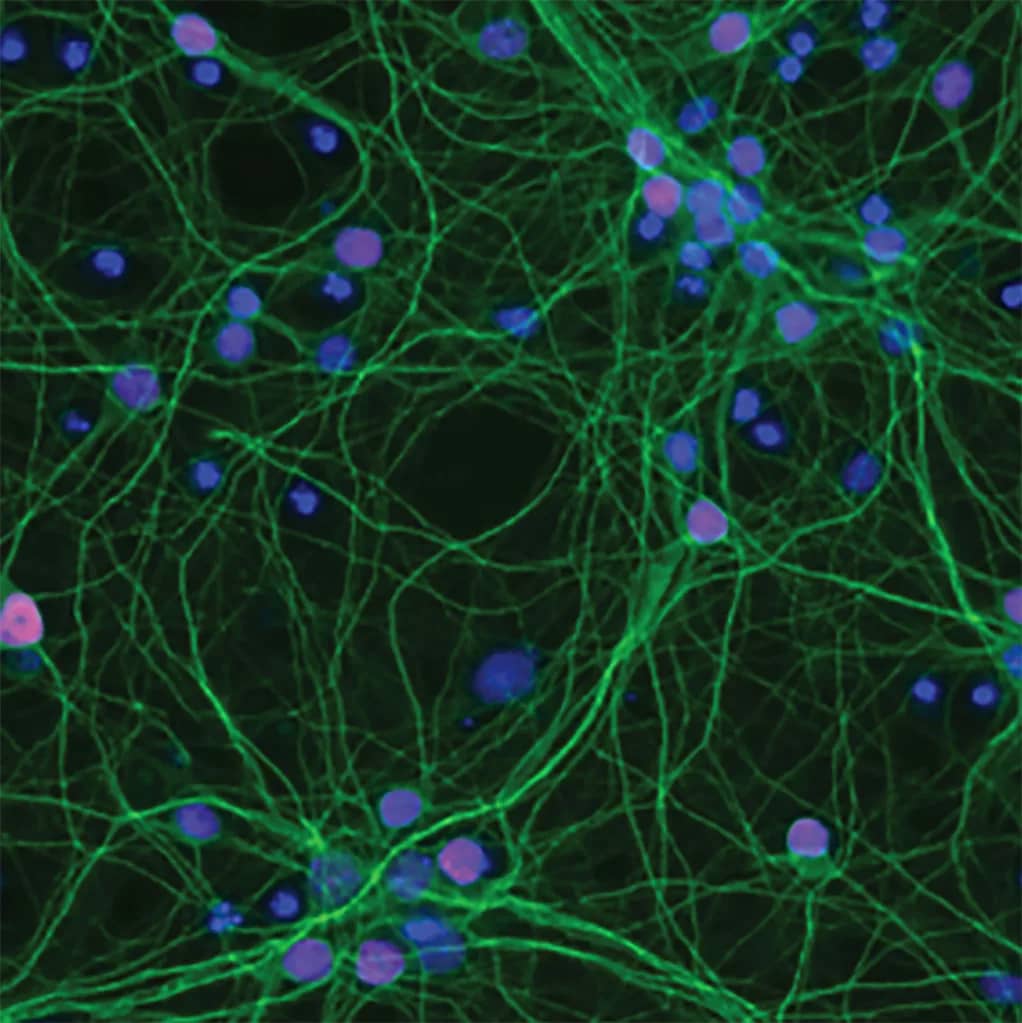 A Swiss firm aims to transform the traditional approaches to creating artificial intelligence (AI) models: It holds that the world requires biological chip processors, which consume far less energy than digital ones.
FinalSpark, a company founded in 2014 in Vevey by Martin Kutter and Fred Jordan, claims to have tested ten million live neurons and to be actively working on developing living, thinking devices using skin-derived human neurons.
In order to demonstrate self-sustaining computing capability for the development of AI models in the future, the startup is cultivating neurons in cell cultures.
How is this operational?
The startup is teaching human neurons to process information in a manner similar to that of the human brain by means of an electric wire. Co-founder Fred Jordan revealed to Quartz that his group has been experimenting with cutting-edge techniques in AI models, like genetic programming and in silico spiking neural networks. Achieving artificial general intelligence is the goal.
FinalSpark aims to reach true human reasoning, which is capable of analyzing emotions and generating new ideas and concepts outside of its own experience, in contrast to existing AI models that imitate human thought after months of training on sophisticated data. Jordan remarked, "This is what a'real' thinking machine should do." "Considering that the most well-known information processor is a human neuron."
According to the company, DNA data storage may eventually be more efficient and sustainable than cloud storage, and it hopes to spearhead the transition from artificial to biological engineering. On its lab website, real-time, live examples of its biochips in action are displayed.
A blueprint for "organoid intelligence" was unveiled in February by scientists under the direction of Johns Hopkins University in Baltimore. In order for this to function, microscopic, three-dimensional brain structures developed from human stem cells would be used to create a thinking system. These would receive machine learning training and be linked to sensors and output devices. According to this tendency, biological neural networks could eventually take the place of artificial neural networks in many computing applications, including artificial intelligence (AI), said Jordan.
Still, synthetic biological intelligence is still in its infancy and faces several challenges, according to Frontiers research on cellular neuroscience. The "reproducibility of the synthetic biological models themselves, as well as the accuracy and efficiency of the AI algorithms used to analyze the data," according to the paper, need to be improved. "Synthetic biological intelligence has the potential to revolutionize the field of medicine," the article states, provided this subject continues to improve.
Moving away from the energy-consuming construction of massive language models
It should come as no surprise that the ongoing training of AI algorithms on billions of data points uses a significant amount of energy, since data centers need a lot of water to stay cool throughout this process. In actuality, global data center emissions surpass those of the commercial aviation sector. For example, training a single AI model or chatbot can consume more electricity annually than 100 US homes do.
Even though the human brain includes at least 86 billion neurons and has a storage capacity of 2,500 gigabytes, it only requires 10 watts of power for daily computation.
Additionally, the brain uses the energy of a dim lightbulb while executing roughly 1,000 trillion operations per second. Ten megawatts of silicon AI chips would be needed to match the organic computing capability of the human brain. That is, a million times less energy is used by human neurons.
The greatest method to stop AI models from increasing carbon emissions, according to Jordan, is to use alternative hardware, such as living neurons, for AI models with the same or better results.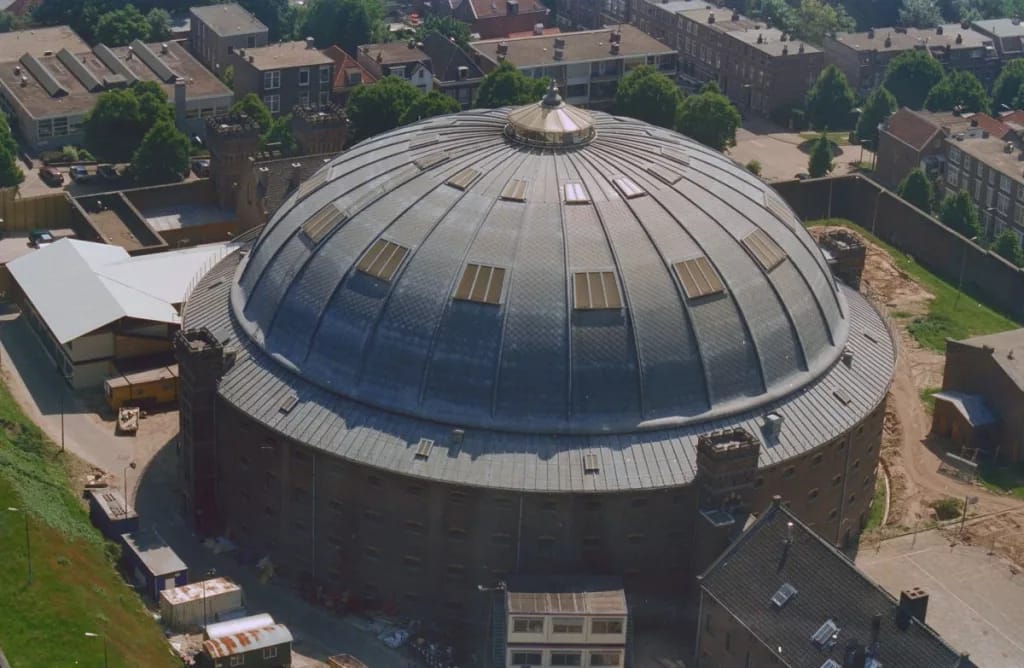 Amazon set up shop in 2022 in the de Koepel, a former jail in Haarlem, Netherlands.
The prison, built in the style of a panopticon, was operational from 1901 to 2016.
De Koepel has been transformed by Haarlem into a community area with room for tech firms.
The peculiar feature of Amazon Web Services' new office space, which has acquired popularity on social media this week, is that it is housed inside a former prison. The office was opened in Haarlem, Netherlands in 2022.
"The Haarlem Dome Prison," also known as Prison de Koepel, was established in 1901 and closed in 2016. De Koepel was used as a temporary refuge after it closed for Syrian migrants applying for asylum.
The third floor of de Koepel is occupied by Amazon; here, individual workstations are available as well as converted jail cells used for offices. A tour of the area was shared on TikTok by an Amazon employee on Thursday, and on Friday, it was reposted on X, the original name of Twitter.
In the film, a few former jail cells are displayed, with the AWS logo prominently displayed above the cell numbers. According to the TikTok user, the cells double as meeting spaces because they are furnished with chairs and office equipment.
"Discuss vendor lock-in," she writes in the overlay text.
The irony of Amazon having an office in a former prison was frequently pointed out in the comments and re-posts. Numerous reports have detailed how Amazon delivery drivers and warehouse employees are underpaid, overworked, and frequently forced to urinate into bottles in order to reach quotas.
The jail is a multi-story structure in the shape of a dome that houses prison cells facing a central area. It looks a lot like a panopticon, which is a type of prison designed to keep inmates unaware of their surroundings. (In contrast to a real panopticon, De Koepel's watchtower doesn't seem to have been in the middle of the dome; it was farther to the side.)
The usage of a panopticon-style building is especially noteworthy because Amazon has come under fire for continuously collecting data on other devices, such as Alexa, and for enabling monitoring through its Ring home security cameras. The Federal Trade Commission accused Amazon of violating consumer privacy earlier this year, and the corporation was forced to pay $30 million in two different lawsuits.
A number of unreported instances of Ring employees spying on clients were disclosed in court filings from one of those lawsuits.
The new office spaces in de Koepel are managed by Cupola XS, which also houses Rabobank, ROM InWest, and Blockchain Netherlands, among other banking and investment firms. The former prison also has a cafe, areas for student study spaces, and spaces for guided tours.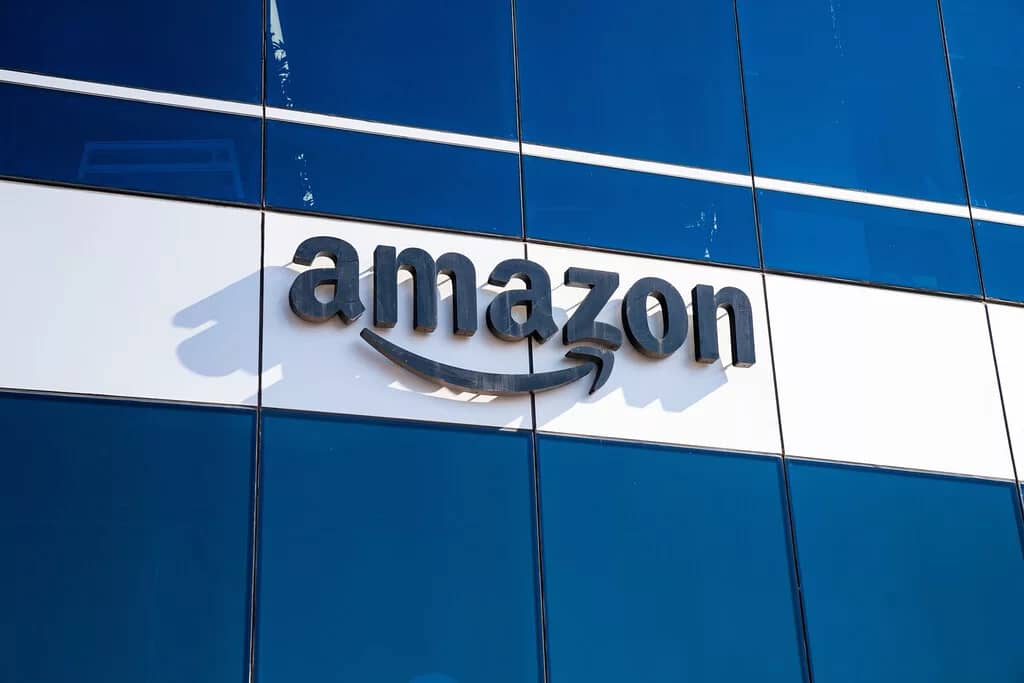 A deal between the two businesses is indicated by the way Amazon treats Apple's product pages differently and maintains them largely free of irrelevant advertisements, as reported by Insider. Amazon was accused by the Federal Trade Commission of "deliberately increasing junk ads that worsen search quality" when it filed an antitrust complaint against the online retailer in September. Insider discovered, however, that the sites for Apple items, such as "iPhone" and "iPad," have a clear style devoid of any recommendations or advertisements. Competitor brands' devices, such as Microsoft Surface and Samsung Galaxy, display numerous banner advertisements and several sponsored recommendations from other firms.
After giving it a try, we did observe that Apple's product pages appear more organized. On the other hand, Microsoft Surface Pros displayed a carousel of sponsored listings with a rating of "4 stars and above," as well as numerous banner ads and items associated with the particular item. According to an email released by the House Judiciary Committee, Insider claims that Apple requested in 2018 that Amazon maintain its product pages free of advertisements. Then-Amazon retail CEO Jeff Wilke reportedly wrote, "We understand that Apple does not want to drive sales to competing brands in search or detail pages."
Ads for "specific Apple-related brand queries" cannot be purchased by other companies on Amazon's marketplace, according to an admission made by Apple to the publication. They can still purchase advertisements for keywords that contain the Apple name, such as "iPad keyboard case," but not for the word "iPad" itself. An Apple spokeswoman stated in a statement, "Apple's objective for the agreements was to create the best possible customer experience, and others are free to do the same." Addendum: Because the company had previously sent Amazon "hundreds of thousands of take-down notices" regarding counterfeit products on the marketplace, they stated that the contract was also intended to resolve those issues.
Although it's unclear if money passed hands between the two businesses, the House's email discussed a possible financial transaction. According to reports, Wilke initially sent an email to Amazon declining Apple's request, saying, "We cannot alter our organic search algorithm to return only Apple products in the search results when an Apple team is searched… Apple would need to purchase these placements or compensate Amazon for the lost ad revenue."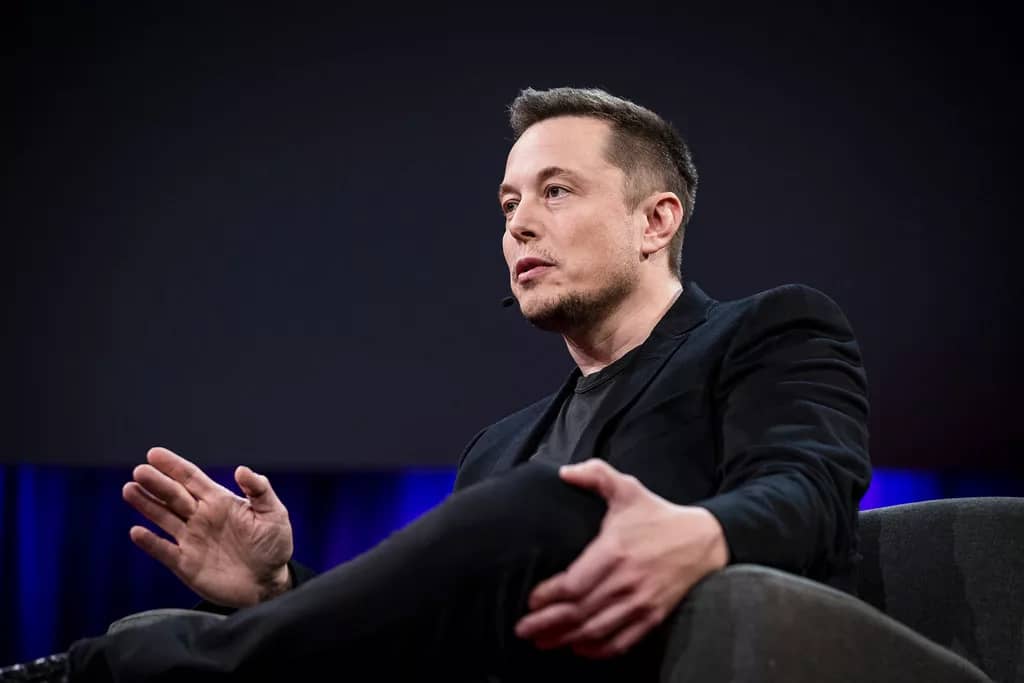 After a Reuters investigation, more than 600 unreported occupational injuries at SpaceX were found.
According to employees interviewed for the study, Elon Musk's high standards for work in his quest for a Mars expedition are to blame for the hazardous work environment.
The report's data on workplace safety was acquired through interviews with both current and past employees, public records, and injury logs that had not previously been disclosed.
According to a Reuters investigation, SpaceX employees have risked their lives to fulfill the intense work tempo that CEO Elon Musk has required in order to pursue a Mars trip.
Over 600 previously unreported occupational injuries at SpaceX sites between 2014 and 2015 were noted in the research; according to Reuters, this is merely a portion of the overall number that is not publicly available.
Reuters looked through public information and injury files from the six largest plants in the corporation. In defiance of legal requirements, SpaceX has not previously disclosed a large portion of the injury data. The inquiry encompassed conversations with numerous past and present SpaceX workers.
According to Reuters' analysis of injury statistics, over 100 workers had cuts or abrasions, 29 had fractured or dislocated bones, 17 had crushed hands and fingers, and nine had suffered a major head injury.
Workers told Reuters that Musk's belief that SpaceX is leading the charge to save humanity from a collapsing world is the cause of the hazardous work environment. Employees are being forced to work long hours at rapid speeds due to heightened work deadlines.
Employees indicated that SpaceX avoids "a certain amount of red tape" in order to maximize efficiency. Employee testimonies from the probe revealed that senior SpaceX managers disregarded product testing and safety procedures. These quick cuts resulted in serious injuries, including comas, and occasionally even the death of employees.
The rat race of the space industry as a whole, in which SpaceX is generally considered as the leading participant, is reflected in the company's declining workplace safety and its increased work pace.
SpaceX has grown quickly, producing rockets and running the satellite internet service Starlink. At present, its worth exceeds $100 billion. By 2027, some anticipate the corporation will go public.
However, during the past year, spending in space has decreased as industry competition has gotten more intense. Companies like SpaceX have been under increasing pressure to be the first to innovate, in part because of this industry-wide push.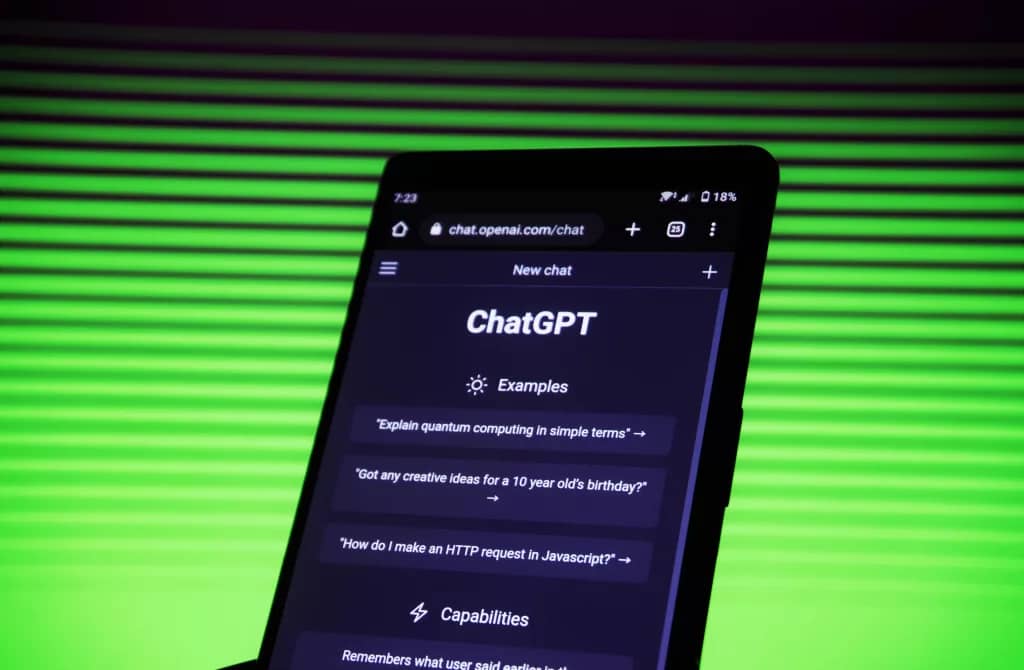 According to a study, conversing with huge language models that exhibit emotion can improve your response times.
Prompts with phrases like "You'd better be sure" and "This is very important to my career" were added by researchers.
The results imply that artificial intelligence, or AGI, could be just one step closer thanks to AI.
Are you having trouble getting ChatGPT from OpenAI to produce the answers you need? According to new research, try interacting with the AI chatbot by expressing emotion in your prompts.
A group of researchers from William & Mary, Microsoft, and research sites in Asia studied if emotional intelligence might be demonstrated by the huge language models that underpin ChatGPT and other generative AI technologies.
Emotional intelligence is defined by researchers as "the capacity to adeptly interpret and manage emotion-infused information, subsequently harnessing it to steer cognitive tasks, ranging from problem-solving to behaviors regulations."
According to the research, which was released on Monday, it's possible that big language models can recognize and react to emotional inputs. Researchers discovered that when LLMs conversed with AI chatbots using emotive language, the outputs they generated were of higher quality.
Two sets of prompts were developed by the researchers to investigate this. For example, one set of prompts asked bots to "Determine whether an input word has the same meaning in the two input sentences." The sentence "This is very important to my career" is appended to the original emotional prompt, which is the same as the previous one.
"Take pride in your work and give it your best," "You'd better be sure," and similar statements are examples of emotive language that has been added to prompts. You stand out for your dedication to perfection," and "Keep in mind that development happens gradually. Maintain your resolve and keep going."
Subsequently, the two sets of prompts were fed into a number of large language models, such as ChatGPT, GPT-4, BLOOM from Hugging Face, and Llama from Meta. Based on task performance, truthfulness, and informativeness, the researchers then compared the two sets of responses for each bot.
The study found that emotive language prompts produced an overall 8% boost in output performance for tasks such as "Find a common characteristic for the given objects" and "Rephrase the sentence in formal language."
Researchers discovered that the emotional prompts produced an overall 10.9% improvement to knowledge-based questions like "What happens to you if you eat watermelon seeds?" and "How long should you wait before filing a missing person report?" when outputs were independently evaluated by 106 human participants.
Our research indicates that emotional inputs can both understand and enhance LLMs, according to the researchers.
How to use the ideal prompt to improve reaction quality
The discovery that generative AI can respond to human emotions may indicate that technology is getting closer to creating artificial intelligence (AGI), or machines that are capable of complicated human functions like consciousness and common sense.
The study is released at a time when people are using ChatGPT and other generative AI technologies to accomplish personal and professional goals.
However, users may not always get what they want using ChatGPT, and errors and false information might occasionally be introduced by the AI.
Creating the ideal prompt could be a part of the answer to improving response rates.
AI specialists advise giving ChatGPT a distinct role, giving it plenty of context, breaking down the desired output into a series of phases, and being as explicit as you can be when writing the finest ChatGPT prompts.
Consultant Jacqueline DeStefano-Tangorra, who uses ChatGPT to land new contracts, once told Insider that "you need to do more than just write a generic sentence if you really want to generate something that is going to be useful for you."
A new iOS 17.2 beta version that was released today allows users to configure their video capture device to record spatial footage for use with Apple Vision Pro. After iOS 17.2 is released from beta, the feature will eventually be accessible to all owners of the iPhone 15 Pro.
When Apple demonstrated how the video perspective changes as the spectator moves, producing a type of visual stereo effect, spatial video astounded attendees at WWDC 2023 in June. With an iPhone 15 Pro, you might film a spatial movie of a family vacation. With Apple Vision Pro, you could watch the video months or years later and feel as though you were there when it was taken.
The iPhone 15 Pro can record spatial video by enabling users to visit the Settings app, pick Camera, and toggle on the Spatial Video for Apple Vision Pro feature. When the camera is set to video, the next time the Camera app starts, a "Spatial" option will show up.
The most recent iOS 17.2 beta update's Settings app states that the iPhone 15 Pro records spatial video at 30 frames per second with a 1080p resolution; one minute of spatial video requires roughly 130MB of storage.
With six degrees of freedom (6DoF), a technology that records and allows for 360-degree viewing, spatial video produces an immersive experience that resembles how people move in the actual world. This involves rotation along each of the three-dimensional axes—the vertical, lateral, and longitudinal axes—as well as their capture.
Users of VR technology can explore a virtual area more naturally and realistically when using video with 6DoF.
Even though it all sounds very appealing, iPhone 15 Pro owners won't be able to fully appreciate any spatial footage that is taken for a while since the Apple Vision Pro headset isn't expected to be available until early 2024.
Nov. 9 In honor of the reopening of the Belvidere, Illinois, car plant and the UAW contract that secured unprecedented gains for auto workers, President Joe Biden joined UAW President Shawn Fain and Illinois Governor J.B. Pritzker on Thursday.
Biden's visit to Illinois, according to the White House, was intended to showcase his working-family agenda, his dedication to establishing well-paying union jobs, and the success of the UAW strike that restored thousands of jobs to the Belvidere plant.
"He's going to mark the reopening of that assembly plant in Belvidere, Illinois," stated White House press secretary Karine Jean-Pierre on Wednesday at a news briefing. "This reopening will create thousands of jobs, highlight the president's commitment to rehiring and retooling EV and EV battery jobs in the same communities where auto jobs have created good-paying union jobs for decades."
Before his planned arrival in Chicago for a campaign reception on Thursday afternoon, Biden gave a speech at the Community Building Complex in Belvidere. On Thursday night, Biden was supposed to return to the White House.
The president mentioned in his remarks there his personal ties to the auto industry.
"Due to our tiny population, my state of Delaware had the greatest percentage of UAW workers in the entire United States of America. Outside of Detroit, we had the biggest GM facility," Biden remarked. "But here's the thing: I grew up among cars. For a long period, my dad owned and operated a vehicle agency."
He also shared his early recollections of the effects that the closure of car plants may have on towns and workers.
"I was raised in a community where I was familiar with the effects of a closed facility. People lost pride in the closure of the main General Motors and Chrysler plants, as I mentioned earlier. Communities were seriously in trouble. People questioned if they would remain and what would happen to their families, according to Biden.
Biden also highlighted his extensive tenure with the UAW.
"To the UAW members, you guys are as tough as they come. You truly are tough." The first clothing company to ever support me was when I was a 29-year-old candidate for the US Senate, and they have supported me throughout my entire career," stated Biden.
UAW President Shawn Fain was also commended by the president.
But the truth is that Shawn Fain is at the top of the food chain when it comes to this. "You've done an incredible job, Shawn, my friend," Biden exclaimed.
Major victories for UAW members were achieved during the walkout against the Detroit Three automakers, including a 25% pay raise throughout the new contract's four-year term.
On September 26, just outside of Detroit, Biden joined the UAW General Managers' picket line at Willow Run, Michigan, during the six-week strike.
Through the use of a bullhorn, Biden informed the striking employees that their 2008 concessions, which prevented certain manufacturers from going bankrupt, had preserved the car industry.
On the picket line, Biden remarked, "You gave up a lot and made a lot of sacrifices." "The businesses faced difficulties. Now that they are succeeding greatly, guess what? You ought to be excelling as well. You ought to receive additional benefits and a sizable raise. Let us retrieve the lost items.
An Israeli war protester once stopped Biden's remarks during Thursday's event in Illinois by yelling, "President Biden, you need to call for a ceasefire in Gaza!" The assembly jeered, and Biden went on with his remarks.
Scroll to top